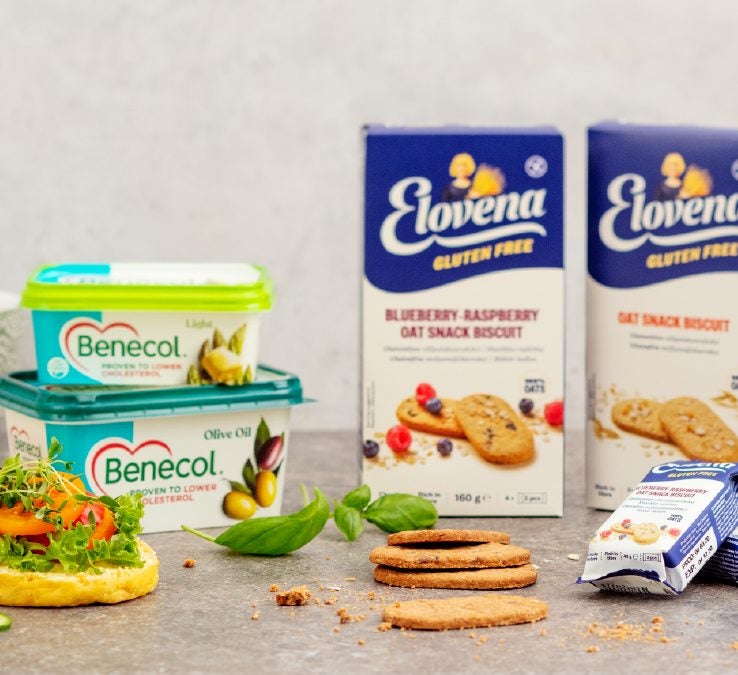 Raisio has set out a new four-year strategy in which the Finnish food group is targeting organic growth of 5% and to accelerate growth in plant-based products.
Animal-alternatives are one of three elements within the 2022-25 plan, along with investments in Raisio's Benecol brand internationally, particularly in the area of products containing stanol ester, a chemical compound said to lower cholesterol levels, a claim the company noted has been approved by the European Commission. Raisio said it will explore other potential health benefits through R&D.
The third focus area is on value-added oats and ingredients, where Raisio plans to expand its offering globally through consumer channels and with B2B customers.
Raisio's plant-based presence was boosted this year when it struck a deal for Finland-based Verso Food, a manufacturer of fava-bean products under its Beanit and Härkis brands, which are free-from gluten and soy. In 2019, it also invested EUR45m (US$54.7m today) in the category, including a dedicated plant-based production facility.
Over the course of the plan, Raisio as a group is aiming to achieve a 5% increase in organic sales based on a compound annual growth rate, and is targeting a 7% CAGR for the three focus areas, which it said generated combined net sales in 2020 of EUR157m versus the group total of EUR234m. Those sales numbers for the calendar fiscal year were down 1.2%.
In terms of profits, Raisio aims to achieve a comparable EBIT rate of more than 10% of group net sales in 2025. The same metric came in at EUR27.7m last year, an increase of 1.8% and accounting for 11.9% of net sales.
For 2019, Raisio posted sales of EUR236.3m, up 3.5%. EBIT climbed 6.6% to EUR27.3m, representing 11.5% of sales.
CEO Pekka Kuusniemi said in a statement this morning (10 June): "During the last three years, we have invested nearly EUR65m in increasing our production capabilities and expanding our product portfolio. Now it is time to take the next strategic step and focus on growth.
"The Raisio of the future is a growing company with strong value-based leadership, and its long-term success is enabled by skilled and committed personnel."
Raisio is poised to expand its plant-based portfolio with new products due to launch in August and September, including a Benecol oat-based range, along with oat drinks, cooking products and "healthy" snacks under its Finnish oat brand Elovena.
The Helsinki-listed company said it "aims to be an innovative, profitably growing and increasingly international house of brands, which produces healthy and sustainably produced food products and ingredients for domestic and foreign consumers, as well as industrial clients."