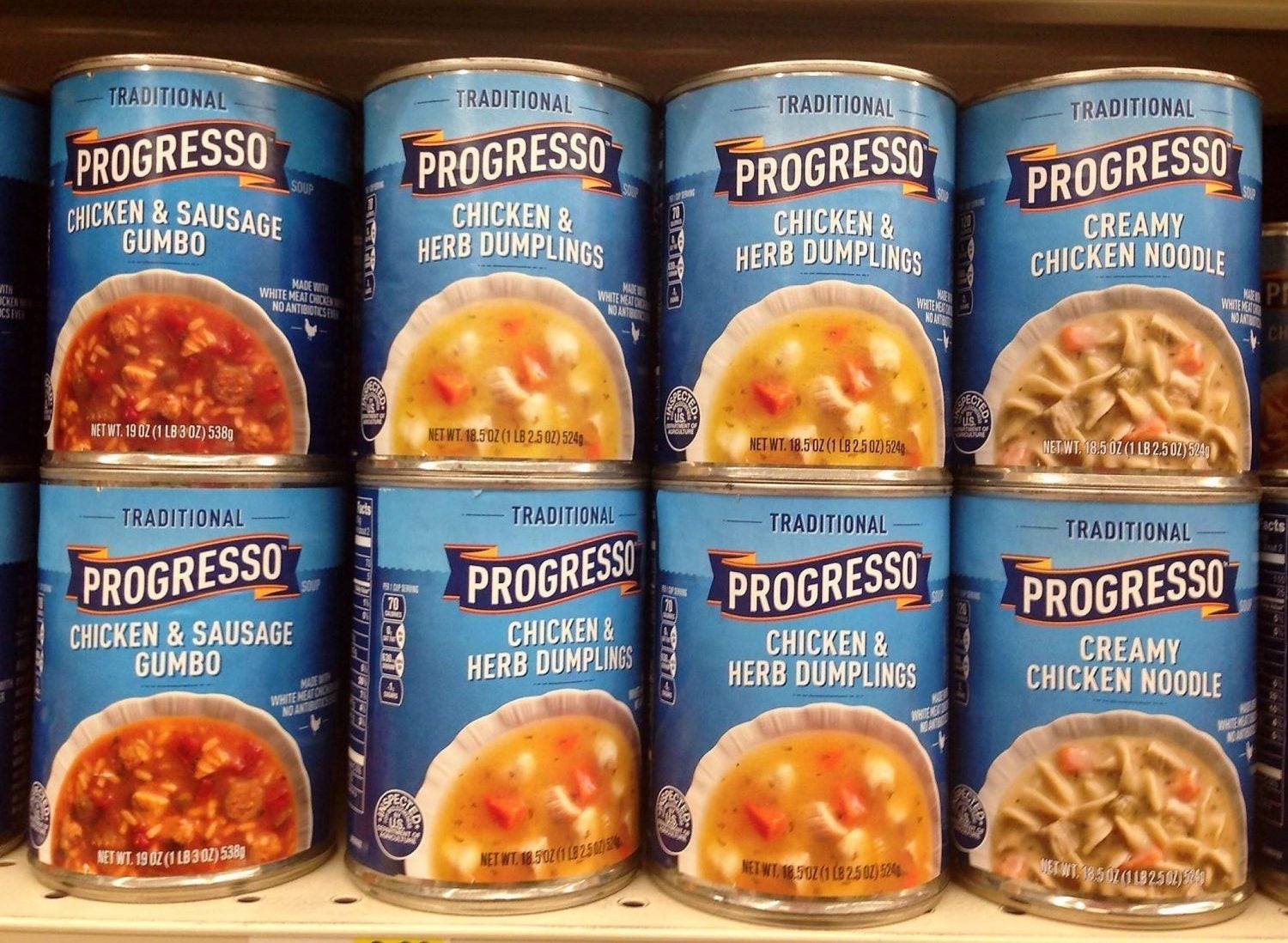 General Mills is reportedly seeking to offload the Progresso soups and Helper burger mix brands the US food major acquired two decades ago when it bought Pillsbury.
Bloomberg sources says General Mills is also looking to sell some 'smaller brands' as part of the proposal and is aiming to raise around US$3bn from the combined disposals, noting Goldman Sachs has been hired to explore opportunities.
Publicly-listed General Mills in Minnesota would not be drawn when approached by Just Food, with a spokesperson saying "we don't comment on rumours or speculation".
A sale of Progresso soups and Helper, consisting of mac & cheese pots, chicken and burger mixes, would enable General Mills to put the cash to work to drive "faster-growing brands", according to Morningstar.
"The company has been quite vocal about wanting to divest 5% of its sales that are slower growing and/or lower margin," Rebecca Scheuneman, an analyst at the US financial services firm, told Just Food. "We think the brands could sell for 1.0-1.5 times sales, assuming they're growing around 1.5%-2% annually, which I think is a reasonable assumption."
General Mills, which also acquired the Old El Paso Mexican food brand when it bought Pillsbury in 2000/2001, has been more active of late in acquiring US brands rather than disposals, particularly in the pet-food category. It bought the pet-treats business of US meat giant Tyson Foods during the summer, adding to a deal for Blue Buffalo in 2018.
In March, General Mills announced it would sell its 51% controlling interest in the European operations of yogurt business Yoplait to Sodiaal, the French dairy cooperative, in exchange for full ownership of the Canadian Yoplait business.
Discussing first-quarter results in September, CEO Jeff Harmening suggested acquisitions and divestitures are on the cards as part of the company's portfolio reshaping under the recently introduced Accelerate strategy.
"There is still more work to do, and we continue to look for additional opportunities to further reshape our portfolio through acquisitions and/or divestitures.
"We'll continue to compete effectively in the categories we're in and we'll continue to look for M&A opportunities. I think one of the things that I have been most pleased about over the last couple of years is that we've been able to do both effectively. We're keeping our eye on the ball as we've divested Yoplait, we've done all of that. I feel good about that combination for us, and we'll continue to look at that into the future."
Scheuneman added: "We think these divestitures would be a great strategic move for GIS [General Mills], as it would allow the firm to redeploy resources to faster-growing brands, helping to elevate its growth profile. While we don't have visibility into profit margins at the brand level, it's safe to assume that these businesses are posting lacklustre growth, given the categories in which they reside."