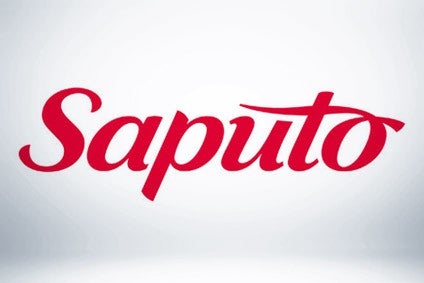 Canada-based dairy group Saputo has reported increased earnings for the first nine months of its financial year as higher sales volumes, recent M&A and improvements in efficiency offset lower global prices for cheese and dairy ingredients.
The company booked adjusted net earnings of CAD565.9m (US$434.1m) for the nine months to the end of December, up from CAD462.1m a year earlier. Adjusted EBITDA stood at CAD1bn, compared to CAD861m in the corresponding period the previous year.
Saputo pointed to higher sales volumes, "better operational efficiencies", lower warehousing and logistical costs, plus "favourable market factors in the US", which included the variation in the average block market per pound of cheese compared to the same period a year earlier. The inclusion of results from Canada-based Woolwich Dairy, which Saputo acquired in October 2015, also helped the group's earnings, it said.
Revenues reached CAD8.44bn, versus CAD8.26bn the year earlier, with higher revenue in Canada offsetting lower sales in the US and from Saputo's international division, which includes its operations in Australia and Argentina.
Alongside the publication of the results, Saputo revealed it is to cut jobs from its domestic operations in a bid to "improve operational efficiency" in a "low-growth and competitive market".
The company said it would transfer "all merchandising duties" in Canada's Atlantic region to retailers, a move that will around 190 staff.