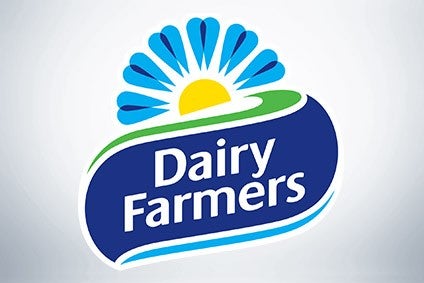 Saputo, the Canadian dairy giant, has refused to be drawn on whether it is looking to acquire the dairy assets of Lion, the Australian food and drinks group.
In September, Lion revealed its owner, Japanese group Kirin Holdings, had launched a review of the Lion Dairy & Drinks unit. Last month, Lion confirmed the division, including brands such as Pura milk, Dare iced-coffee and South Cape cheese, was up for sale.
Saputo, which owns Australian dairy businesses Murray Goulburn and Warrnambool Cheese and Butter Factory, has been reported to have approached banking advisers to explore a possible move for Lion Dairy & Drinks.
After Saputo announced its second-quarter results on Thursday (1 November), the company's management was asked on a conference call with analysts whether the company would bid for the Lion assets.
"There might be parts of the business that we might be able to be able to scoop up. Depending on where the region and where their plants are, we might have too much concentration, a little bit like what we did when we looked at the MG [Murray Goulburn] assets," Saputo chairman and CEO Lino Saputo Jr. replied.
"If we ever do look at files – and I'm not saying that we're in and out of any files, but if we ever do look at files – we have to be mindful of the fact what our size is within the region, what our milk take is not only within the country but different dairy-producing sectors. And it's part of our analysis as we move forward, and we understand how ACCC [The Australian Competition and Consumer Commission] evaluates their files. We have a lot more knowledge today than we did even a year ago."
This summer, Saputo agreed to sell a plant in Australia to local food manufacturer, Bega Cheese, to secure approval for its acquisition of Murray Goulburn's operating assets and liabilities.
Meanwhile, today, The Australian Financial Review reported Lion had sent a pitch to potential buyers touting the market share of the dairy and beverage brands up for sale. More detailed documents are expected to follow later this month, the AFR reported.
The newspaper said Saputo was "taking an early look" at the assets and reported Australasian food and beverage business Coca-Cola Amatil was preparing for the auction, alongside Coca-Cola Co.