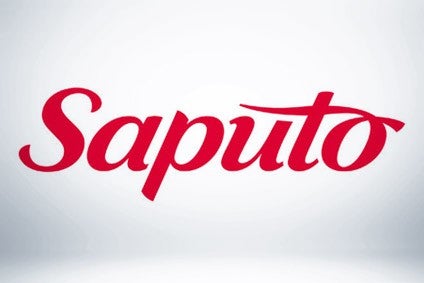 Saputo said it has laid down a target for adjusted EBITDA to increase by a compound annual growth rate of high-single digits over the four years to reach CAD2.13bn (US$1.7bn) by the end of fiscal 2025.
That metric stood at CAD1.47bn in the year ended 31 March, an increase of 0.2% over the previous 12 months, Toronto-listed Saputo reported yesterday (3 June). Revenues, however, were down 4.3% at CAD14.29bn, although net income climbed 7.3% to CAD625.6m. Saputo noted the impact from Covid-19, which it said "cost us a year of potential growth".
The business is engaged in branded and private-label dairy production featuring cheese, liquid milk, spreads, cream and ingredients, among others.
Saputo's four-year plan comprises five pillars, which are expected to "drive strong organic growth" through the course of the project: to strengthen the core business; accelerate product innovation; increase the value of its ingredient's division; to "optimise and enhance operations; and create enablers to fuel investments".
Chairman and chief executive Lino Saputo said the plan sees the company "laying the foundation for accelerated organic growth" to complement its M&A moves. He added "No doubt, Covid-19 challenged us to improve our core business and set a strong base for future growth, and the positive momentum continues as we work towards achieving our new global strategic plan."
Last week, Saputo acquired the UK-based dairy-free business Bute Island Foods having outlined last November that acquisitions would form a key part of its plan going forward, with the US pinpointed as a target market.
The company has struck notatble deals in recent years. In 2019, Saputo acquired Dairy Crest in the UK, the owner of the Clover butter brand and Cathedral City cheeses.
F&A Dairy Products was bought in 2018, a US-based cheese maker supplying the local and Mexican markets, along with Shepherd Gourmet in Canada, a yogurt and cheese producer.
Also in 2018, Saputo's approach for Australian dairy processor Murray Goulburn was given the green light by the country's competition regulator, and a market in which the Canadian business was later to chase a deal for Lion Dairy & Drinks. Saputo pulled out of the running for the company, owned by Japan's Kirin Holdings, in 2020.