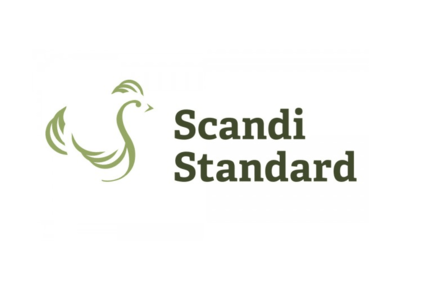 Scandi Standard has announced meat-industry executive Jonas Tunestål will take over as CEO and managing director of the Nordic poultry group next year following the departure of Leif Bergvall Hansen during the summer.
Otto Drakenberg was brought in to fill those roles in June on an interim basis after Hansen's departure was revealed in May, when Scandi Standard terminated his employment after holding the positions for eight years.
Drakenberg will continue to occupy those seats until 1 May, when Tunestål is expected to join the Sweden-based business "at the latest", the company said in a statement this morning (22 October).
Tunestål, born in 1979, has spent his entire working career at pork processor KLS Ugglarps, the Swedish arm of Denmark-based hog company Danish Crown. He has been the CEO at KLS Ugglarps and the executive vice president of Danish Crown since 2014.
Johan Bygge, the chairman of London-listed Scandi Standard, said: "Jonas Tunestål is a great fit for the job to realise the full potential of Scandi Standard as the demand for chicken products increases given both taste, health and ESG considerations.
"His strong track record of creating sustainable profitability in a fast-growing environment, together with his proven leadership skills were two of the things that guided our choice. I would also like to extend my deep appreciation to interim CEO Otto Drakenberg for his thorough and professional work with turning the business around."
Scandi Standard produces fresh and frozen poultry, which accounts for 70% of its sales, and also ready-to-eat products, under brands such as Kronfågel, Danpo, Den Stolte Hane, Manor Farm and Naapurin Maalaiskana. It supplies the Nordic markets and Ireland.
In a trading update earlier this month, the company said it expected third-quarter earnings to be impacted by "significant further inflation on many of its input factors" as it flagged probable EBIT of SEK30m (US$3.4m).
"The result is among other things affected by strong inflation on many of the group's input factors, a continued challenging price situation in export markets, severe under manning in Ireland due to Covid-19", along with what it said were "production challenges in Sweden", the 4 October market update read.
In August, Scandi Standard issued its results for the first half running from January through June. Net sales were up 2% at just over SEK5bn but EBIT fell 9% to SEK163m. Net income declined 12% to SEK95m.
Tunestål said in this morning's statement: "I am excited to join the Scandi Standard team and contribute to the further development of its strong market positions in the Nordic region and Ireland. Scandi Standard is an interesting company with high ambitions in an exciting value chain with lots of opportunities."
Scandi Standard launched a production assessment in the second quarter, revealing it planned to reduce the bird intake by about 8-10% in Sweden and Ireland in the final quarter of its fiscal year.
Drakenberg said in the earlier trading update: "Although some of the measures will have a short-term impact on the results, I am confident that they will strengthen our position for sustainable and profitable growth in the longer term. The reduced throughput in Sweden and Ireland will allow swift implementation of necessary operational improvements and reduce exposure to the current inflationary environment."
Further details of the programme are expected to be disclosed in the company's third-quarter report on 12 November.
In 2020, Scandi Standard generated sales of SEK9.94bn, against SEK9.89bn a year earlier. The company's EBIT fell 17% to SEK351m, with its income down 12% at SEK208m.