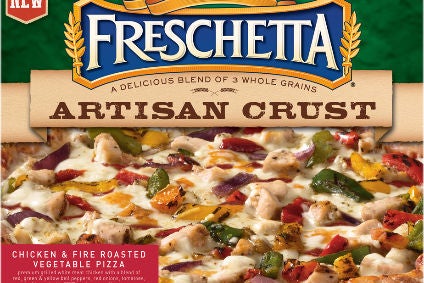 US group Schwan's has promoted director Jeff Erickson to the role of chairman.
Erickson replaces Allan Schuman, who is completing his term as chairman and will remain on the Schwan's board. Schuman was Schwan's third chairman and the first who was not a member of the Schwan family. He has been on the company's board since 2001.
As well as sitting on the Schwan's board, Erickson is vice chairman of South Dakota-based American Bank and Trust and is chairman of both the South Dakota Board of Economic Development and South Dakota Banking Commission.
"Schwan's has benefited greatly from Jeff's extensive finance background and business acumen since he joined our board of directors. I look forward to working closely with him in his new role as chairman to meet the needs of our customers, consumers and employees and strengthen our company for the benefit of everyone who has a stake in our success," Schwan CEO Dimitrios Smyrnios said.
Last week, CNBC quoted unnamed sources as saying the Minnesota-based frozen food maker had hired investment bank Piper Jaffray to review "options" that could include a sale. The sources, who asked not to be named because the process is confidential, said Schwan's could also opt to offload chunks of the business but also cautioned a sale might not happen at all.