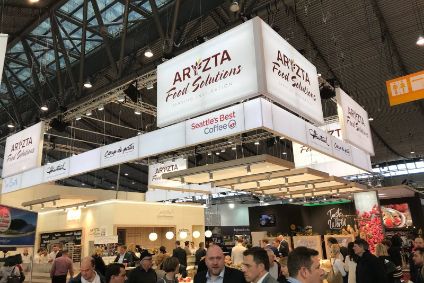 The shareholder group pressing for a more simplified business model at Swiss-Irish bakery business Aryzta has added another investor to its roster – board designee Heiner Kamps.
Swiss fund Veraison formed the group a couple of weeks ago along with Spain-based Cobas Asset Management by pooling their share holdings in Aryzta, which launched a strategic review in April to assess options for the struggling business. At the time of the announcement the two said they owned just over 17% of the shares, the largest shareholders in the company.
Now Kamps has joined on a temporary basis, taking the group ownership to 18.4%, according to a statement from Veraison. Kamps is one of three candidates for the board put forward by Veraison and Cobas last week, along with Armin Bieri.
They have also proposed Urs Jordi as chairman, who has now withdrawn from the board of directors of the Belgium-based bakery business, the Vandemoortele Group, Veraison said in a statement late yesterday (26 May). "This ensures his independence and increases his time availability for Aryzta," it said.
Aryzta has this week accepted a request from Veraison and Cobas to hold an extraordinary general meeting, which is scheduled for August. The bakery firm's chief executive Kevin Toland has said he is "fully committed" to shareholder engagement.
The statement from Veraison added: "The shareholder group is pleased with the numerous positive responses from various stakeholders, analysts and investors regarding the requested renewal of the board of directors of Aryzta and the intended strengthening of the bakery industry expertise.
"With his commitment as a shareholder, Heiner Kamps, who is proposed by the shareholder group as candidate for the board of directors of Aryzta, further emphasises his conviction in the value-creation potential of the company.
"The shareholder group with Heiner Kamps is limited in time until the extraordinary general meeting."
See just-food's analysis: Is outright sale of Aryzta the ultimate solution to debt woes?