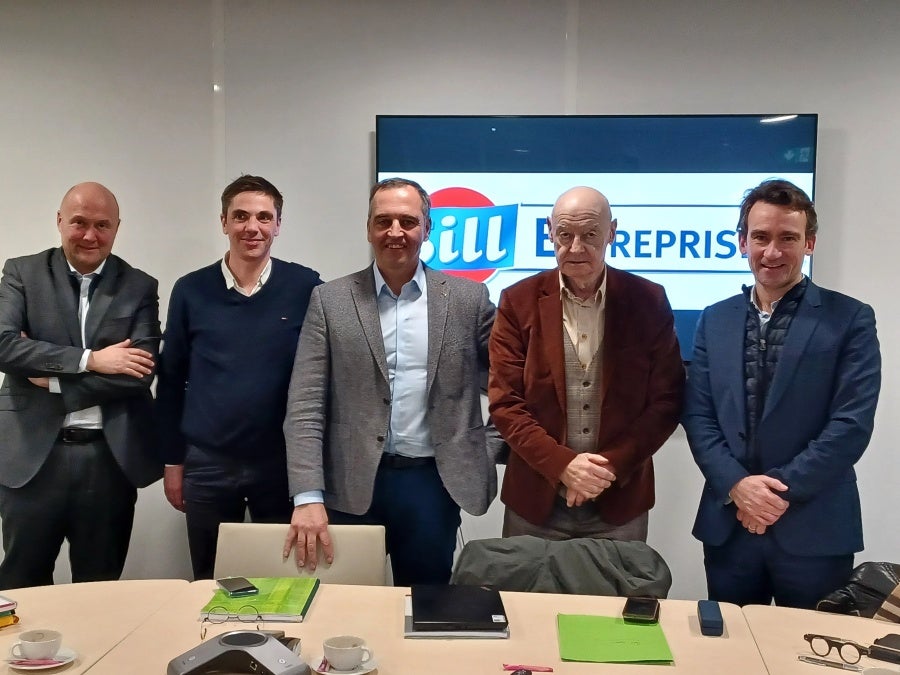 French food manufacturer Sill Entreprises has bought local pastry firm Terre d'Embruns to expand its presence in the "frozen and sweet" sectors.
Bretagne-headquartered Sill Entreprises, which produces dairy products, soups and frozen meals, said the deal "completed" its frozen-products portfolio.
Also based in Bretagne, Terre d'Embruns employs 80 people, who will join the wider group's 1,500 employees.
The deal, finalised on Tuesday (7 March), includes Terre d'Embruns's 2,400 square-metre production site and three retail stores in Brest and Guipavas.
Sill Entreprises Group president Gilles Falc'hun said: "From the start, I have followed the path of these two local entrepreneurs whose values ​​are similar to those we defend within the Sill Entreprises group. The acquisition of Terre d'Embruns strengthens our industrial base and will also allow us to develop in the frozen and sweet sectors."
Sill Entreprises said its annual turnover is EUR610m (US$645.9m). It works with 570 producers and its products are sold in over 80 markets.
The group has grown steadily through a series of M&A deals, largely in the dairy sector, since it was founded in 1962. In 2014, it acquired Bordeaux-based yogurt producer Laiterie Le Petit Basque. In 2008, it bought dairy product manufacturer Laiterie de Saint-Malo, in north-west France. It snapped up butter manufacturer Laiterie Le Gall in 1998, and frozen-food manufacturer Primel Gastronomie in 1994.
Sill Entreprises group managing director Sébastien Floc'h added: "The know-how developed by Terre d'Embruns since 2007 in pastry and puff pastry completes the range of frozen products of our Primel Gastronomie and Primel Traiteur subsidiaries.
"This acquisition operation, and the recent appointment of Guillaume Letenneur as managing director of the division, reinforce our positions and our organisations and remind us of the ambitions of the SILL Entreprises group in this frozen products market."
Livestock industry pushes 'less but better' as sustainability debate rages