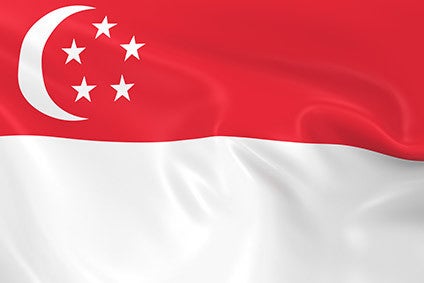 The Singaporean government and Australian accelerator operator Rocket Seeder have joined forces to launch a programme aimed at fostering innovation among nascent businesses working in the agri-food sector.
Grow is the city state's first agri-food tech accelerator programme. It has been established with the support of the Singapore government's business agency Enterprise Singapore and its Economic Development Board.
Ted Tan, deputy chief executive at Enterprise Singapore, said: "We are happy that best-in-class agri-foodtech accelerators like Grow have chosen Singapore as home. Grow's presence in Singapore will go a long way to cement Singapore as the destination of choice for agri-foodtech start-ups and investments."
Start-ups from across the globe can apply to take part in a 12-week intensive programme that will take place in Singapore.
Those chosen to take part will receive up to US$120,000 in equity funding and access to a network of mentors, amongst other things.
Christine Pitt, executive director of Grow, said: "There is a real excitement around the Grow programme, and we hope to see more applications from bright entrepreneurs who are developing technologies right across the food system including applications for plant science and precision agriculture, automation, alternative proteins, aquaculture, novel food ingredients, animal health and welfare, IoT, supply chain and logistics, water and sustainability."
Applications need to be in by 19 August.
Read Hatching new ideas – Big Food's accelerator and incubator programmes