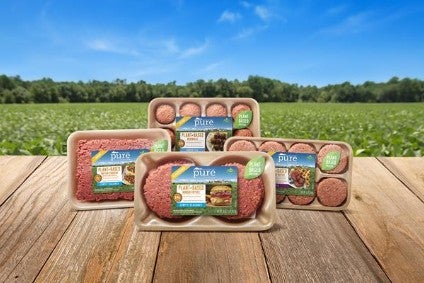 Smithfield Foods is being sued by the consumer advocacy group Food & Water Watch in Washington DC, which claims the US meat processor put profits before the interests of consumers and employees during the coronavirus pandemic.
The lawsuit was filed last week, with a key claim that Smithfield Foods misled the public at the height of the outbreak in April last year by warning of potential meat shortages as some processing plants across the industry shut temporarily due to Covid-19 infections among workers.
Food & Water Watch said in a statement yesterday (21 June) that "this fear-mongering is designed to create a revenue-generating feedback loop; it stokes and exploits consumer panic, in turn causing demand for Smithfield's meat products to surge".
The group's other complaint relates to a claim Smithfield "misrepresented working conditions in its plants in an effort to allay heightened consumer concerns for worker safety".
It continued: "Line-level meatpacking workers, in part due to false fears of a meat shortage, have been required to work in person throughout the pandemic, often in cramped conditions on crowded production lines."
Last April, Smithfield, which is owned by China's WH Group, temporarily closed its pork-processing plant in Sioux Falls, South Dakota, after an initial outbreak of the virus, with the number of infected employees eventually rising to more than 500. Some of the company's other sites in Wisconsin, Iowa and Montana then followed with closures linked to Covid-19.
In April last year, Smithfield's then president and CEO Kenneth Sullivan had stated in relation to the Sioux Falls plant: "The closure of this facility, combined with a growing list of other protein plants that have shuttered across our industry, is pushing our country perilously close to the edge in terms of our meat supply. It is impossible to keep our grocery stores stocked if our plants are not running."
Last October, Smithfield announced Sullivan would retire in the early part of 2021.
It is not the first time Smithfield has been cited for allegedly not protecting workers. Last September, the Occupational Safety and Health Administration, part of the US Department of Labor, cited Smithfield for "failing to protect employees from exposure to the coronavirus."
A selection of the company's brands include Nathan's Famous, Armour and Farmer John.
Smithfield's chief administration officer Keira Lombardo said in a statement: "We have not been served with a copy of this purported complaint and have not had adequate time to review the allegations or prepare any substantive response to them.
"The advocacy organisations who make these claims have a stated goal of dismantling the efforts of our hard-working employees, who take great pride in safely producing food products.
"To be clear, our health and safety measures, guided by medical and workplace safety expertise, have been comprehensive as our teams have worked from coast-to-coast to protect the food supply during the pandemic."
Meanwhile, Wenonah Hauter, an executive director at Food & Water Watch, said in its statement: "Corporations like Smithfield routinely choose profit over people. The company utterly failed to protect its workers as the coronavirus spread like wildfire throughout its meat-processing facilities, and its fear-mongering about meat shortages was designed to exploit consumer panic and boost sales. Smithfield put workers' lives at risk all in the name of corporate greed and turned already notoriously dangerous workplaces into deadly ones."