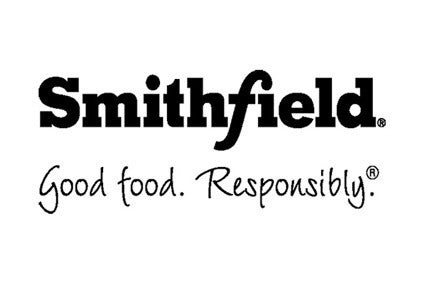 Smithfield Foods joins a host of other US meat processors in temporarily halting production after a number of its employees tested positive for Covid-19 at a plant in Sioux Falls, South Dakota.
The company, which is owned by China's WH Group, said the site will close for three days, starting with the suspension of operations "in a large section of the plant" on 11 April, and a full shutdown in the following two days.
"Smithfield is taking this action out of an abundance of caution for its 3,700 employees in Sioux Falls, a portion of whom have tested positive for Covid-19," the meat processor said in a statement today (9 April). Employees will be paid for any "previously scheduled hours during the temporary closure".
Smithfield president and chief executive Kenneth Sullivan said the Sioux Falls facility supplies almost 130 million servings of food per week, or about 18 million servings per day, in the US.
He continued: "As an industry and as a nation, it is imperative that we continue to operate our feed mills, farms, plants and distribution centers. Together with our peers and supply chain partners, which include millions of American crop and livestock farmers, we feed America. Not operating is not an option. People need to eat."
The company has enacted health and safety measures such as a mandatory 14-day quarantine with pay, extra hand sanitising stations, increasing personal protective equipment, thermal scanning, social distancing, and cleaning and disinfection.
"All these actions complement the extensive safety measures in place at all our locations and are on top of the extremely hygienic and sanitary environments maintained at all times in our industry for food safety and quality purposes," Sullivan said.
US agri-food business Cargill also reported cases this week, and consequently closed a meat plant in Hazleton, Pennsylvania. And Tyson Foods suspended operations at a pork facility in Iowa after more than "two dozen" employees contracted coronavirus.