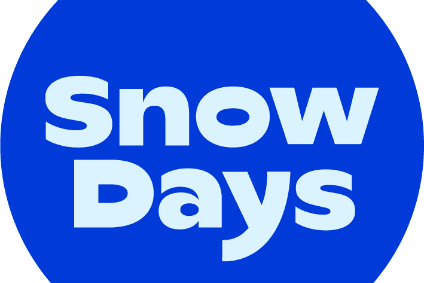 The founder and CEO of HumanCo, a US-based investment firm and holding company, has started a new business Snow Days, a manufacturer of so-called clean-label frozen pizza bites.
Jason Karp launched Snow Days in March and has announced a "strategic partnership" with American actress and singer Scarlett Johansson, who also becomes an investor in Austin, Texas-based HumanCo and will join Snow Days as its creative director. The investment details were not revealed.
Karp, a former hedge fund manager investing in healthier brands and companies committed to environmental sustainability, is also a co-founder of Hu Master Holdings, the US vegan and paleo-friendly chocolate maker Mondelez International acquired this year. Hu Master Holdings is made up of two businesses, snacks maker Hu Products and fast-food restaurant Hu Kitchen, both located in New York.
Snow Days' organic products are also free-from gluten and contain no grains. The pizza bites feature a cassava flour crust and sustainably-sourced, grass-fed mozzarella cheese, with the snacks offering ten grams of protein and seven fruits and vegetables.
Commenting on the tie-up with Johansson, Karp said in a statement: "We are excited to partner with Scarlett because of her authentic, human connection with what we are doing at HumanCo. As a working mother always striving to stay healthy as well as balancing her career and school drop-off, she's the perfect partner for Snow Days. Her commitment to the brand values, highly-conscious lifestyle, and fanatical love of comfort foods will undoubtedly help us to bring Snow Days to a wider audience who thought or feared that they could no longer enjoy the foods they once loved."
Last summer, Karp and HumanCo took a majority stake in plant-based ice-cream business Coconut Bliss for an undisclosed sum. The company was founded in Oregon in 2005 and manufactures organic and gluten-free ice-cream tubs and sticks, ice-cream bars and cookie sandwiches for the retail and foodservice channels.
Johansson described Snow Days as "evolutionary comfort food" and added: "HumanCo's commitment to wholesome deliciousness is one that I am proud to get behind and reflects my own interest in comprehensive well-being."