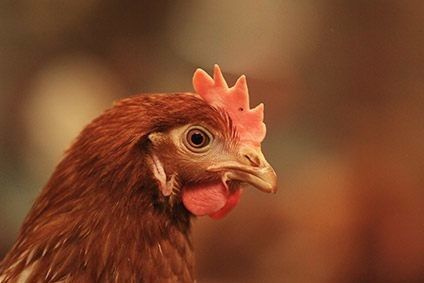 Sovereign Food Investments has booked half-year losses of ZAR36m (US$2.6m) on the back of pressure from feed prices and the cost of defending itself from a hostile takeover bid from fellow South African poultry group Country Bird Holdings.
The company reported a headline loss of ZAR36.5m for the six months to the end of August, compared to profit of ZAR67.5m despite a 31% jump in revenue.
Sovereign Food Investments pointed to a 15% rise in feed costs due to the higher prices of maize and soya beans. The company also spent ZAR17m battling the takeover interest from Country Bird. Earlier this month, South Africa's government ruled Country Bird's offer for Sovereign Food Investments contravened regulations. Country Bird is weighing up its options and will decide whether to launch a legal review, its CEO Marthinus Stander has told just-food.
The outlook for maize and soya bean prices appears brighter for South Africa's poultry processors. Sovereign Food Investments said it is expected the country's 2016/2017 maize and soya bean crops will be "significantly higher" year-on-year, with July 2017 forward prices trading around 32% and 5% lower than November 2016 prices.
Sovereign Food Investments also pointed to the price of corn in the US, which it says sets worldwide prices and ultimately South African maize import parity prices, has also fallen.
"It is therefore expected that feed costs will start to decline in the fourth quarter of the 2017 financial year," Sovereign Food Investments said.
First-half revenues hit ZAR1.1bn, up 31% on the year. Sovereign Food Investments said it is trying to move towards "higher-margin, niche products", such as fully-cooked lines, traditional quick service restaurant products, fresh SKUs and weight-graded products. The company said the strategy is "being successfully executed" with those four lines accounting for 23% of revenue and 14% of volume.