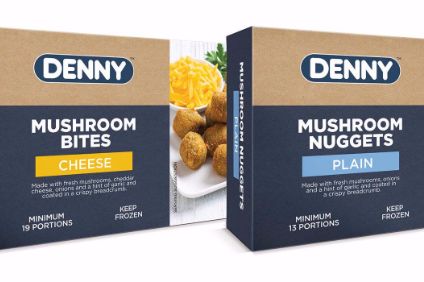 South African food company Libstar Holdings is revitalising plans to list its shares with a ZAR1.5bn (US$123.7m) offering on the Johannesburg exchange, with part of the funds to be used to pay down debt.
The deal will comprise an offering of new shares for ZAR1.5bn as well as a sale of shares by "certain" existing shareholders, according to a statement today (9 April).
Private-equity fund APEF Pacific Mauritius, or Abraaj Group, bought a 71% controlling interest in Libstar in 2014. Today's statement said the government pension fund, Public Investment Corporation, owns 19.36% and the company's management 9.71%.
Libstar businesses include bakery, snacks and confectionery and include Amaro Foods, Cape Herb & Spice and mushroom supplier Denny. In October, it was announced the company would merge with Sonnendal Dairies in the Western Cape following approval by the country's competition watchdog.
Andries van Rensburg, co-founder and chief executive, said: "The decision to embark upon a JSE listing is an exciting step in the next phase of Libstar's development and growth story.
"The capital that we raise from the listing will support our growth prospects and allow us to, amongst other things, invest further in our categories and manufacturing facilities. Key management will remain materially invested in Libstar, thereby ensuring strong alignment between existing and new shareholders."
An initial public offering had reportedly been slated for last year but in November was pushed back to 2018.
Libstar said today it is targeting a free float of at least 40% by way of a private placement, which is subject to the approval of the Johannesburg exchange. The Standard Bank of South Africa and JPMorgan Securities have been appointed as global coordinators.
The company generated revenues of ZAR8.83bn in 2017, up 10% on the previous 12 months, while EBITDA grew 15% to ZAR940m.
Libstar's other co-founder and financial director Robin Smith added: "Introducing Libstar to the public markets will enable us to augment our growth strategy and strengthen our market position in a number of areas. Libstar has a strong track record of growth and financial performance and is well-positioned to capitalise on the opportunities that lie ahead for the future development of the company."