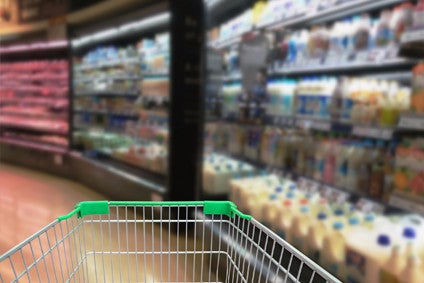 Spain is to trial putting labels on certain foods indicating the origin of milk, following moves made by other EU member states that have sparked criticism in parts of the industry.
Madrid has sent a notification to the European Commission of plans for draft legislation to make it mandatory in Spain to label the origin of milk used as raw material in milk and milk products manufactured in the country.
In its notification, Spain's Ministry of Agriculture, Fisheries, Food and the Environment said the test would take place for two years "in line with similar regulations established in other neighbouring member states".
The notification said: "All this has the objective of providing more complete information on the origin of milk used as raw material to assist the consumer in their right to purchase choices.
"According to consumer habit surveys and public consultation, the origin of milk and milk products is certainly information of interest to the majority of consumers in Spain. In addition, this information generally tends to be perceived as a positive attribute associated with the quality of the product."
Spain's move follows similar plans or efforts by Greece and France.
Speaking after Greece announced its plan, FoodDrinkEurope, which represents food manufacturers in the EU, and the European Dairy Association expressed opposition.
A spokesperson for FoodDrinkEurope told just-food the Commission should fight such measures as they "are slowly but surely annihilating the single market".
European Dairy Association secretary general Alexander Anton agreed, arguing the moves – of which he said there had been eight – damage EU trade.
However, EU farm body Copa-Cogeca was more positive.
"The main goal of food labelling is to help consumers make informed choices and avoid misleading practices," secretary general Pekka Pesonen told just-food. "If consumers are to be informed about the origin of an agricultural product, it will reflect the so-called place of farming." Any new initiatives "must also ensure that the internal market functions properly", he said.