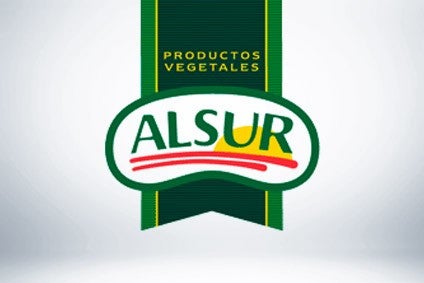 The owners of Sola de Antequera, the Spain-based vegetable-products supplier also known as Alsur, have sold a majority stake in the business to US private-equity firm Acon Investments.
Alsur, set up in 1988 by the Jiménez family, markets its branded and own-label products in Spain and the US, with revenues split between the two markets.
To serve the US, Alsur set up production and processing assets in Peru in the 2000s. The deal with Acon will see the Jiménez family, together with Mario Mustafá Aguinaga, Alsur's business partner in Peru, retain a "significant minority stake" in the company, the private-equity firm said. Financial terms were not disclosed.
In conjunction with the change of ownership, Alsur has a new CEO. Jorge Mañas Avisbal, who was the commercial director at Spanish olives-to-jams group Ángel Camacho for 15 years until June, has taken the helm at Alsur, which will look to expand its presence within Spain and drive sales in the US, Acon said.
Mañas said: "José Jiménez and his family have built a legacy on very solid foundations that include the sourcing of premium high-quality products, a strong brand and long-standing relationships with loyal customers; all of which we intend to expand and enhance."
Marcos Semmler, managing partner of Acon's operations in southern Europe, added Alsur had a "value proposition of high-quality, innovative and easy-to-serve vegetable products for consumption in households across Europe and the United States, which are increasingly focused on healthy living".
In June, Acon divested its interest in US firm Borden Dairy Company, which was sold out of Chapter 11 bankruptcy to fellow private-equity firms Capitol Peak Partners and KKR. Acon was an investor in Borden alongside Mexico-based dairy business Grupo Lala.