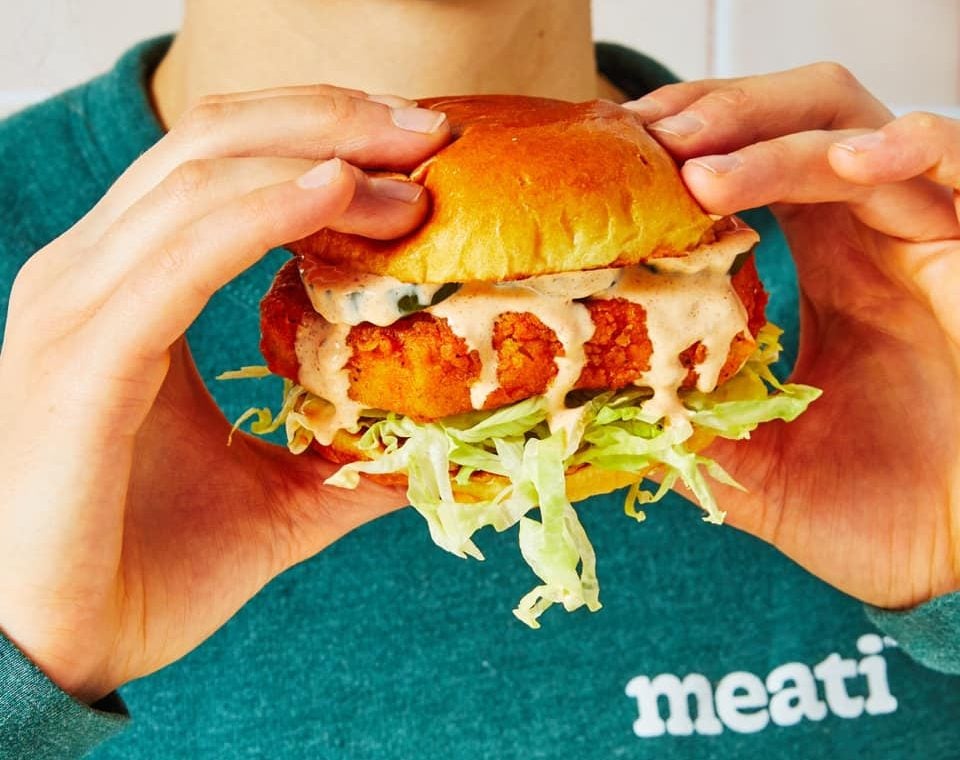 Meati Foods has set a target to reach US$1bn in plant-based sales with the appointment of General Mills veteran Scott Tassani as president.
The US-based start-up, which is developing meat-free products using mycelium as the main protein ingredient, has laid out the ambitious goal for 2025 even before Meati has commercially delivered to the market.
Boulder, Colorado-based Meati plans its commercial launch via direct-to-consumer "early" next year, followed by retail.
The company secured $50m in Series B financing in July, taking its funding to date to $100m, and said the debut products would feature whole cuts of 'meat' to replicate chicken breasts, steak and jerky. Pork tenderloin and other deli meats will follow further down the line.
Tassani, who will join Meati on 6 December, said: "Meati products are far superior to any alternative proteins available, making it possible to deliver a superior consumer experience while driving significant sustainability impact, and partner with our customers to profitably lead industry growth.
"Our goal is to rapidly scale to drive accessibility across the US, with plans to achieve a category-leading $1 billion in sales by 2025."
A spokesperson for Meati confirmed 'crispy cutlets' were launched in November with a "local partner", with further announcements due in the first quarter as the company initially focuses on the US market.
"A big part of our growth strategy will revolve around retail partnerships to ensure we're getting the right presence in this first year especially," the spokesperson said, adding the $1bn target is a "feasible goal given our deep understanding of the Meati consumer and the market as a whole".
Its 5,000 square-foot Boulder factory currently has an annual production capacity of 20,000 to 60,000 pounds, and "plans for future facilities will enable Meati to rapidly scale and ultimately deliver hundreds of millions of pounds of Meati within four years", the company representative said.
Tassani was a 30-year veteran at General Mills and Pillsbury, the business the Old El Paso maker acquired in 2000 from Diageo. He was most recently the president and chief customer officer for General Mills' North America business.
Meati was co-founded by CEO Tyler Huggins and chief technology officer Justin Whiteley. They describe mycelium as the "muscular root structure of fungi" commonly found in mushrooms, and "an infinite, self-replenishing food source". It has previously said a 4.5-ounce meat-free steak made with mycelium will provide 25 grams of protein, "superfood-level nutrition" and minerals and vitamins.
Acre Venture Partners in California was a returning investor in the Series B round. The financing was co-led by VC Bond Capital as a new contributor located in San Francisco. Others included Prelude Ventures, Congruent Ventures and Tao Capital Partners, all in San Francisco.
John Foraker, the CEO of cold-pressed children's snacks business Once Upon A Farm and the co-founder of the now General Mills-owned brand Annie's, has also backed Meati.
Nicolas Jammet and Jonathan Neman, co-founders of Sweetgreen – a chain of fast-casual eateries – are also backers.
Meati said as it announced Tassani's appointment that its "existing team of powerhouse executives, investors and advisors" also includes Walter Robb, the former CEO of Whole Foods Market, and Rose Marcario, the former chief executive of Patagonia Inc.
Huggins said: "Scott brings an unparalleled track record of not only driving profitable growth but doing so by establishing premier commercial partnerships in a way that wins for the brand, the partner and consumers.
"I'm already blown away by the trust and relationships he brings, which will enable a new level of speed for Meati to be more widely available."