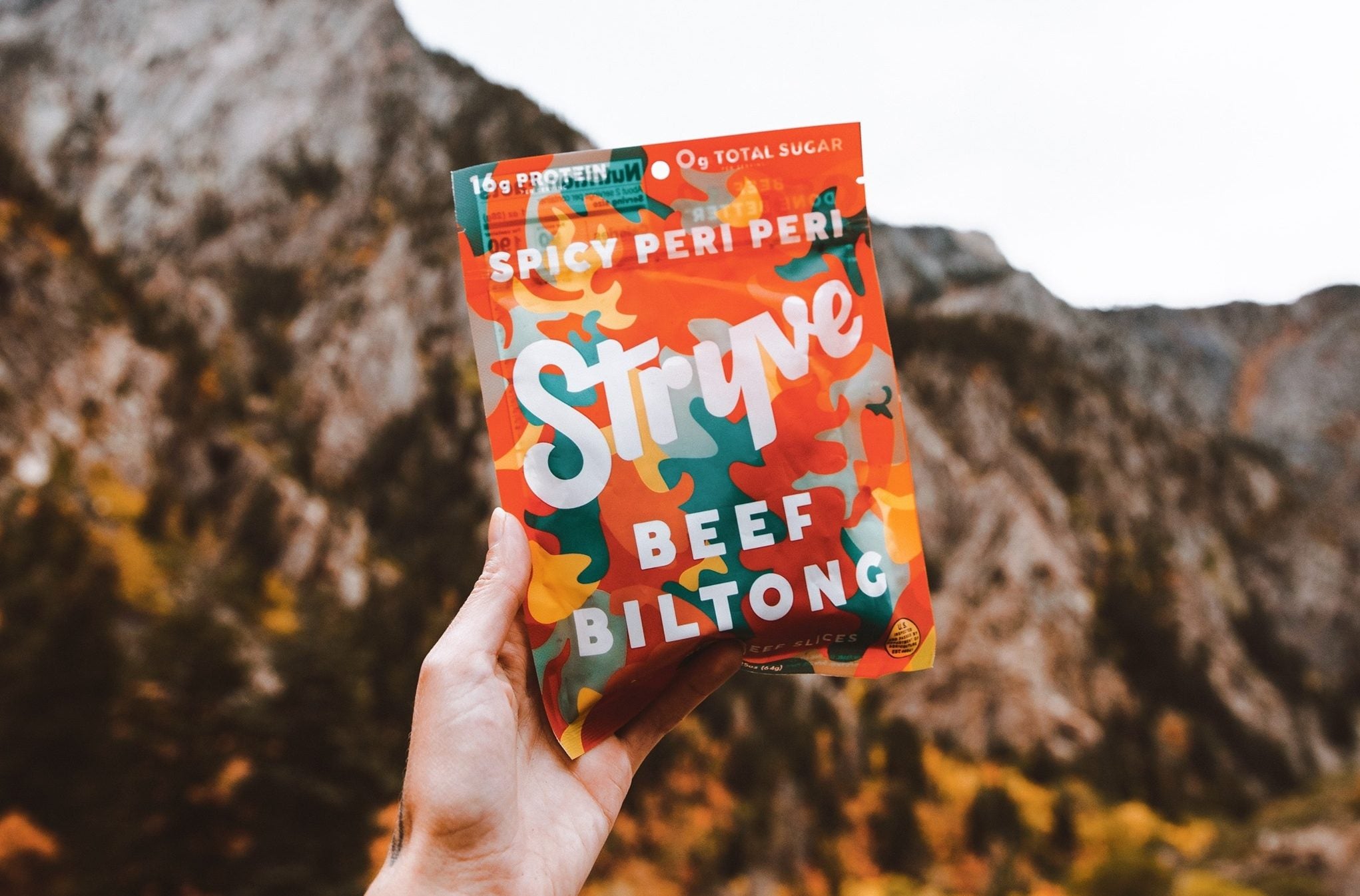 Stryve Foods, the US biltong maker, has put M&A on the back burner to focus on boosting sales and achieving profitability.
Before going public last year on Nasdaq via a SPAC, Texas-based Stryve had already got a few deals under its belt – Biltong USA, Kalahari Biltong and Braaitime. Centre-stage now is meeting, and then improving, on this year's net sales target of US$31-34m and achieving built-in capacity of around $100m in sales from its existing factory, with another in the pipeline.
The branded meat-snacks producer has recently launched the Vacadillos biltong line aimed at the Hispanic population and has also ventured into sports nutrition with collagen and beef broth protein powders, which it hopes will support sales in the US and Canada. The business also has a limited presence in Mexico and has been approached to bring its product to the UK.
In the first nine months of the current fiscal year ended on 30 September, Stryve generated sales of $23.2m, compared to $13m in the corresponding period. But the business was in the red elsewhere. It delivered an EBITDA loss of $16.1m, versus a loss of $9.6m, while net losses widened to $20m from $13m.
Speaking to Just Food, CEO Joe Oblas said analysts are extrapolating $70m in sales for fiscal 2023 based on new retail wins, with a "big deal" in Costco coming up in May, along with a further expansion in Walmart the same month. Further listings in 7-11 are coming up in February, "so there's a lot of revenue build as the year goes", he said, although the company has not offered official guidance for next year.
"I think we're going to be there far sooner," Oblas said, when asked if the $100m is in sight for 2024. "We've got plenty of capital to operate the business.
"Let's focus on making sure that we have the capacity to produce very consistent quality product, get it to our customers on time in full, and that's a huge win. And if we can accomplish that for 2022, you're going to see another 100-plus percent growth year. And now at that point, we should be also significantly profitable."
In the context of M&A, Oblas is not ruling out jumping on deals if the right opportunity comes along.
He added: "We pushed off M&A last quarter because demand looked to be so large, and we looked at it and said 'hey, if we can go past $70m for [fiscal] 2022 and we're only going to do you know low $30s for 2021, did it really make sense to complicate matters with bringing in other companies and having to run other companies, versus let's make sure that we execute properly on the growth.' So we as a board decided to push that off.
"We will be opportunistic. If something comes across our desk, we look at it and this is synergistic for these particular reasons, priced right and structured right, we would be fools not to look at it."
Oblas, nevertheless, is facing the same input-cost pressures as other food manufacturers, particularly around meat prices, but also labour and supply chain restraints, reasons Stryve is not providing guidance beyond 2022.
"There's so much up in the air in the US right now with labour, with commodity prices, all of this stuff. We want to make sure that if we're going to put guidance into the marketplace and do that here in the near term, we know it's guidance that we can outperform. We're feeling pretty good about where we are from a top-line standpoint for next year [but] concerned about where we are from a bottom line and that has to do with the input prices and so forth."
He said meat, cardboard and plastic bag prices have gone up around 40-60% since around May last year and have eaten into gross margins, which were 36% in the third quarter compared to 48.7% in the second. And there is around a 90-day lag before pricing filters through.
Retailers like Walmart pushing up hourly wage rates does not help, Oblas said, adding Stryve is now offering $17 an hour for production workers, compared to $12 previously.
"It's a lot easier job to go stand in a Walmart than work in a production factory. So the talent you're also getting is lower and lower as well," he explained.