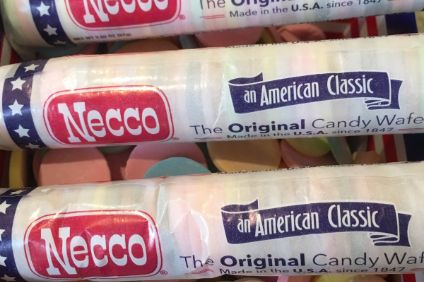 A twist in the tale of who would become the new owner of US confectioner New England Confectionery Company (Necco) has seen Sweetheart Candy Co. emerge on top.
Late last month it was announced the auction to sell the bankrupt Necco had been won by Ohio-based peer Spangler Candy Co.
It was stated Spangler would pay US$18.8m for Necco after submitting the winning bid at the bankruptcy auction in Boston on 23 May.
But it has emerged Spangler did not conclude the process and the Metropoulos family, which owns Sweetheart Candy, has stepped in to take ownership of Necco in a $17.3m deal that was completed yesterday (31 May).
The new company will be known as Sweetheart Candy Co. LLC.
The Connecticut-based Metropoulos family has a track record of snapping up and reinvigorating brands including Hostess and Pabst Blue Ribbon.
Evan Metropoulos said: "We are extremely excited to bring our extensive background and expertise to bear in working to revive Necco and its amazing brands, all of which have a special place in the heart of Americans."
Necco CEO Mike McGee said: "We are thrilled to be partnering with the Metropoulos team given their impressive track record working with great consumer brands and strong commitment to supporting customers with outstanding products and service levels going forward."
Massachusetts-based Necco, founded in 1847, is best known for its Necco Wafers but produces a wide range of confectionery products including Clark Bars, Skybar, Mighty Malts and Sweethearts.
In March it announced it would close its plant and lay off hundreds of workers if it couldn't find a buyer and in April filed Chapter 11 bankruptcy protection, saying it owed creditors millions.
The deadline for offers was 18 May and they had to be worth at least $13.96m.
just-food has asked Spangler for a comment.