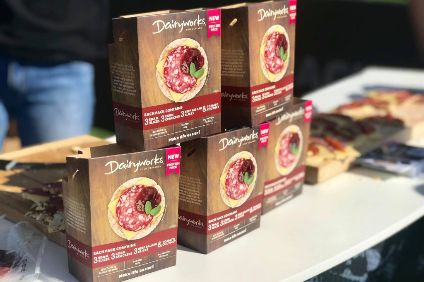 Synlait Milk, the New Zealand-based dairy and infant formula co-manufacturer, is to acquire another branded business in its domestic market.
The publicly-listed business has struck a deal to buy butter, cheese and ice-cream supplier Dairyworks for NZD112m (US$71.1m).
Christchurch-based Dairyworks supplies products under its namesake brand and is also a private-label manufacturer. Combining brands and private-label, Synlait said, without citing the source of its data, that Dairyworks was the "number one" supplier of cheese, "number two" in butter and "number four" in ice cream and milk powder.
The deal follows the recent completion of Synlait's acquisition of another branded business, New Zealand firm Talbot Forest Cheese, a transaction first announced in September last year.
Synlait CEO Leon Clement described the Dairyworks deal, which is subject to regulatory approval, as "an important step in growing our presence in the everyday dairy category".
Clement added: "Dairyworks is a nimble and innovative company. It will fit well with Synlait and provides us with an opportunity to keep optimising our value chain while giving access into Australia where Dairyworks presence is growing.
"Opportunities exist in both businesses to streamline supply chains and enhance our competitiveness. It gives us the ability to optimise how we process milk solids and get the most value from our supply of milk. We're excited by this opportunity as we work to capture more value in the dairy market in New Zealand and globally."
The agreed purchase price represents an "approximate 7.5x EBITDA multiple" based on the last 12 months earnings of Dairyworks, Synlait said.
Dairyworks has 240 staff. The acquisition would take Synlait's number of employees to around 1,200.