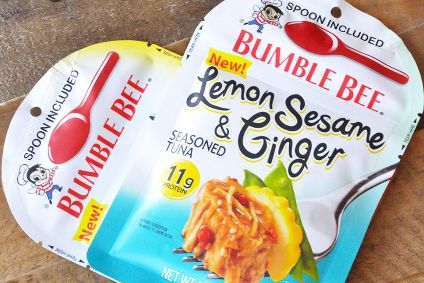 The anticipated sale of bankrupt US tuna business Bumble Bee's North American assets to Asian seafood giant FCF has come to fruition with the Taiwan-based company paying US$928m to seal the deal.
San Diego-based Bumble Bee – previously owned by UK-based private-equity firm Lion Capital – announced its intention to sell its assets to FCF in November when it also filed for Chapter 11 bankruptcy in the face of criminal fines and lawsuits related to a price-fixing case.
The deal was finalised on Friday (31 January).
FCF is a producer and distributor of seafood products, with 40-plus years of experience in the trading and marketing of tuna products. It has more than 30 subsidiaries, fishing bases and shipping agents throughout the world.
It has bought a 120-year-old business that sells seafood and speciality protein products in the US, Canada and in more than 50 markets globally under brand names including Bumble Bee, Brunswick and Clover Leaf.
FCF said there are no anticipated changes to the Bumble Bee headquarters in San Diego.
Max Chou, FCF's president, said: "FCF's acquisition of Bumble Bee strengthens our best-in-class sustainability and social responsibility efforts, and puts us in an advantageous position for sustained growth and leadership throughout the tuna and seafood industries.
"We are confident that Bumble Bee, under the thoughtful leadership of its president and CEO, Jan Tharp, will continue to build on its storied history of delivering innovative, high quality, and sustainable seafood products to customers.
"The company is poised for future growth and profitably, and we anticipate strong collaboration and interaction between FCF and Bumble Bee for the long term."
Chou said the two companies have enjoyed a "productive supplier-purchaser relationship for more than 30 years and share a commitment to sustainability and global fisheries conservation".
Bumble Bee's Tharp said: "We have taken several positive steps this past year to transform the company with a focus on innovation and growth. This sale enables us to continue down that exciting and promising path."
Bumble Bee filed for Chapter 11 bankruptcy on 21 November.
It was one of the firms that pleaded guilty to charges in a conspiracy to fix prices from 2011 to 2013 amid an investigation by the US Department of Justice. Its former chief executive Chris Lischewski resigned from the business in 2018 having been indicted by a federal court. Lischewski was found guilty of price fixing in December but he has filed a motion for acquittal.
Bumble Bee said in November it had financing from existing lenders to keep the business going while the sale to FCF was finalised.