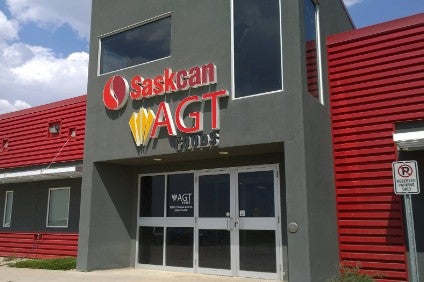 The potential takeover of AGT Food and Ingredients has moved a step nearer after a bid spearheaded by its management won the backing of the independent directors of the Canada-based business.
In July, AGT received "a non-binding proposal" from members of its management, including president and CEO Murad Al-Katib, to acquire the business.
Yesterday (4 December), AGT said a consortium, led by Al-Katib as well as existing investors Fairfax Financial Holdings and Point North Capital, had struck a deal to buy the shares in the Toronto-listed business not already owned by the shareholders.
A committee of AGT directors independent of the members of the consortium has been holding negotiations with the suitors and has agreed to accept a bid worth CAD18 a share.
AGT said the offer represented an approximately 37% premium to the closing price of the company's shares on 26 July, the day before news of the interest in the business was announced.
"This transaction represents an opportunity for public shareholders of AGT to monetise 100% of their investment in AGT at a cash price that represents fair market value for their common shares and a significant premium to the unaffected trading price of AGT's common shares," Geoffrey Belsher, chairman of the committee, said.
The AGT board, with non-independent directors abstaining, have unanimously backed the bid.
Al-Katib said: "Following a fairly lengthy process to consider the interests of all stakeholders of AGT and the future of the company, the management group, together with the other members of the buyer group, are excited at the prospect of a new chapter of AGT."
Among other conditions, the transaction requires the approval of at least two-thirds of the votes cast by shareholders who vote at a meeting of AGT's investors, as well as a simple majority of AGT public shareholders. All of the members of the consortium, as well as all of the other directors and executive officers of AGT, have agreed to vote in favour of the transaction.
AGT expects the deal to be sealed during the first quarter of 2019.
However, AGT's largest single shareholder, the investment manager Letko, Brosseau & Associates, has opposed the bid from the outset and yesterday repeated its stance.
"Letko Brosseau continues to believe that the proposed transaction significantly undervalues the company and that AGT could generate greater value for its shareholders over the long-term as a public entity," a statement from the firm, which exercises investment control or direction over approximately 18.7% of the Canadian manufacturer's shares, said.
Letko, Brosseau & Associates cannot on its own block the transaction and would need other shareholders to vote against the proposed deal.