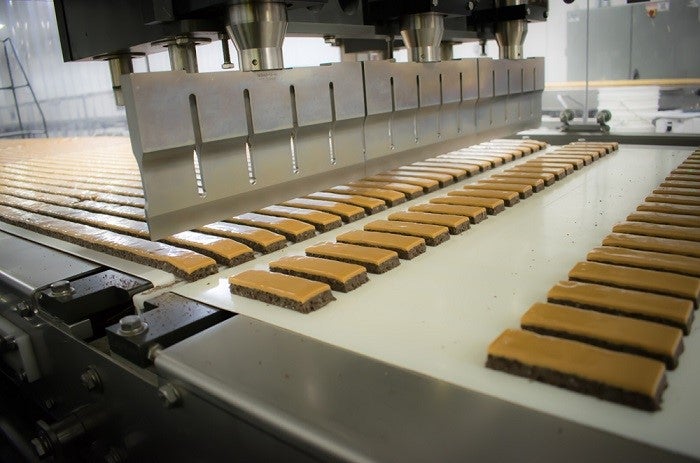 Tattooed Chef, the US plant-based foods firm, has added to its private-label roster with the acquisition of nutrition snack-bar maker Belmont Confections.
California-based Tattooed Chef, which snapped up two companies earlier this year under the wings of Foods of New Mexico, is to buy Belmont for US$18m in cash and shares. Approved by its board, the deal is expected to close in the current fourth quarter.
Based in Youngstown, Ohio, Belmont supplies own-label clients with protein bars from its 47,000 square-foot manufacturing plant. The company was founded in 2007 by the father of current owner and president George Tsudis.
Tattooed Chef president and chief executive Sam Galletti said: "We are excited to announce the acquisition of Belmont and look forward to welcoming George Tsudis and his team to the Tattooed Chef family. Belmont also accelerates Tattooed Chef's expansion into ambient and refrigerated products in a new category."
Galletti added the deal will open up new sales channels in convenience outlets, vending operations, drug and dollar stores. Belmont is expected to contribute more than $100m in annual revenues over the next two to three years.
In the year ended 31 December, Tattooed Chef generated revenues of $148.5m, up 75% from the previous 12 months, according to its annual report. It posted net income of $68.7m, versus $5.6m a year earlier.
Tattooed Chef's plant-based frozen food range includes ready-to-cook bowls, zucchini spirals, riced cauliflower, acai and smoothie bowls, and cauliflower pizza crusts sold into US retail and club stores. The Foods of New Mexico range features quesadillas, burritos and sauces supplied to retail and foodservice.
Sarah Galletti, the chief creative officer, said: "We see an opportunity to leverage our innovation expertise to bring great tasting, plant-based options to the bar sector. We believe we can create and bring new types of bars to the market, disrupting a category that is in need of more innovation and exciting product development."