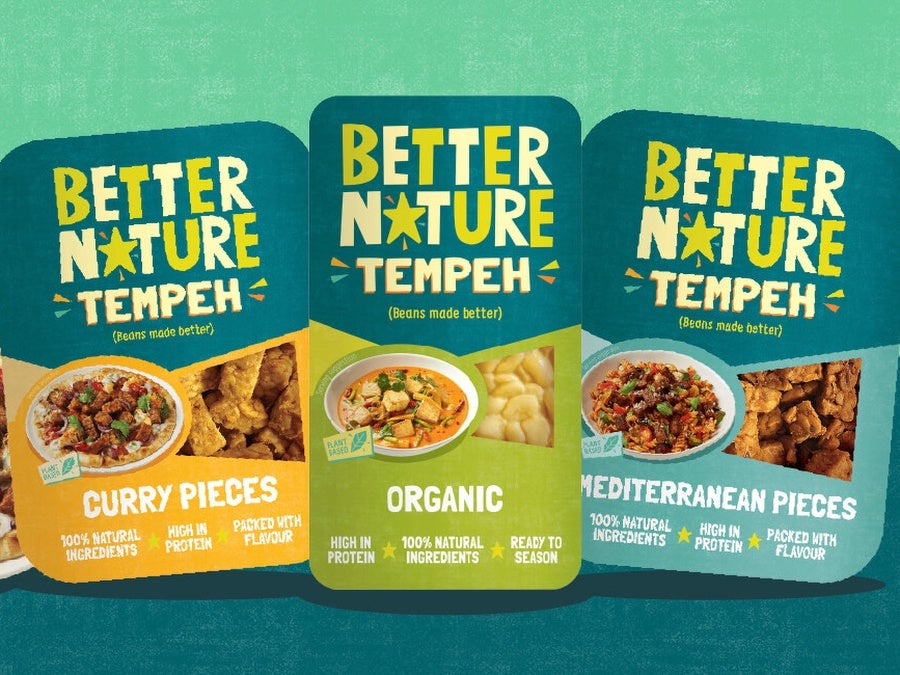 Better Nature, the UK-based tempeh products specialist, is seeking further funding.
Co-founder and CEO Christopher Kong announced the social media the company is crowdfunding on the Seedrs platform.
Speaking to Just Food at last week's Meat Free Strategies conference in London, Kong said the amount of money raised from the round is unlikely to be known until early October.
Kong also told the conference the company has just signed a distribution deal with specialist retailer Whole Foods Market in the UK.
On LinkedIn, he said: "We've achieved so much since we last raised via the platform in May 2021.
"Compared to the same period last year, our revenues have more than tripled.
"We've launched our all-natural tempeh range into major UK and European retailers. We're sold nationwide in Tesco, Lidl GB and Rewe, Germany's second-largest retailer, as well as leading premium retailers such as Selfridges and Planet Organic.
"But we're not even close to being done yet. We're continuously growing our distribution with ranging extensions and two major retail launches that will go live in the next few months."
Existing investors in the business include Alex von Behr, ex-global CCO of Unilever, The Conduit EIS Impact Fund and Alert Venture Fund.
Earlier this year, Better Nature launched a Series A funding round aiming to raise GBP3m ($3.7m) by the end of May. This followed a GBP700,000 seed round last year and the GBP1.6m round on Seedrs in 2021.
Kong told Just Food the company, set up in 2018, is looking to launch tempeh – a fermented soybean product commonly used in Indonesian cuisine – into new product formats, possibly including faux sausages and burgers.
He admitted the investment climate has become more difficult.
"It's definitely harder to raise money than two years ago," he said. "Crowdfunding is only one part of the puzzle for us but we like it as people become champions of the business."
Earlier this year, Kong told Just Food he expected tempeh to become mainstream in the UK within a year.