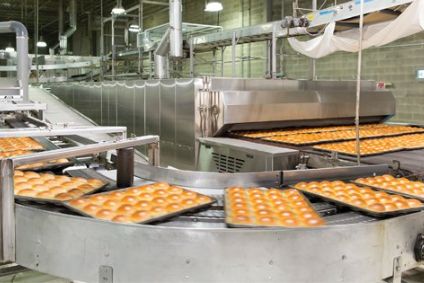 US-based The Bakery Companies has bought a facility from local peer Specialty Bakers for an undisclosed amount.
Acquiring the facility in Smyrna, Georgia, will allow it to expand its product categories, The Bakery Companies said.
The group, which is backed by private-equity firm Arbor Investments, makes fresh and frozen bread, baked goods and dough products. It serves the retail, foodservice and industrial channels.
Specialty Bakers' Smyrna site is located less than 20 miles from The Bakery Companies' existing operations in Norcross, Georgia, and produces and distributes laminated dough items including croissants and Danish, as well as sweet baked goods for in-store bakeries at major grocery retailers. Yianny Caparos president of The Bakery Companies, said: "We are tremendously excited by this acquisition as broadening of our production capabilities is critical to best serving our customers nationwide.
"While we began construction last month in Nashville for our new ultra-high-speed croissant line, the addition of Smyrna to our manufacturing network dramatically turbo-charges our re-entry into the croissant and Danish categories, enabling us to deliver these products as early as this summer." In September, The Bakery Companies wasrecapitalised by Chicago- and New York-based Arbor Investments, a private equity firm that focuses exclusively on acquiring companies in food, beverage and related industries.
Chris Tuffin, a partner at Arbor, said: "Smyrna adds a sixth facility to our platform, brings exciting new manufacturing capabilities and is a highly attractive fit in terms of geographic location and proximity.
"Our second acquisition for The Bakery Cos. in just two months, we are exceptionally pleased to further grow and will continue to seek opportunities to add complementary businesses to our expanding group of passionate bakers."
In April, The Bakery Companies snapped up local peer Steck Wholesale Foods, a manufacturer of muffins and biscuits.