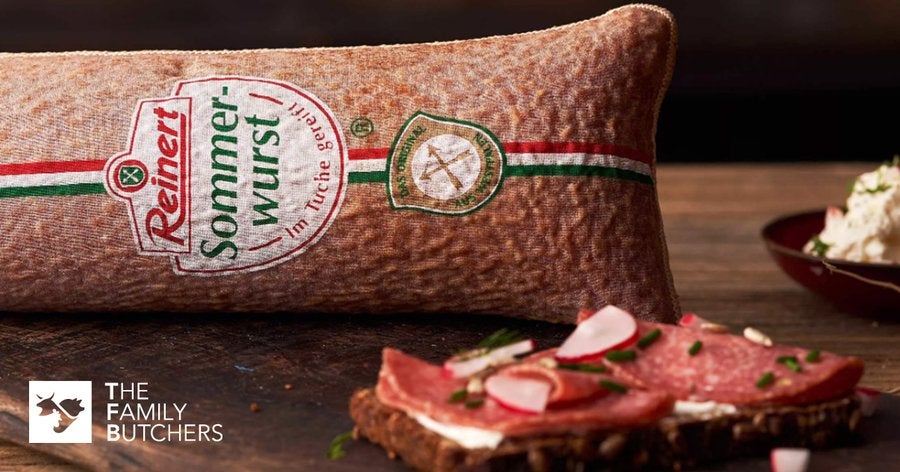 The Family Butchers, one of Germany's largest sausage manufacturers, is to close a domestic facility putting 290 jobs at risk.
It is planning to shut its factory in Vörden by 2025 and has cited declining sales in the sector as one of the reasons behind its decision.
The business, which also produces ham, salami and meat spreads, said it has opted for an "extensive transformation" of its operations to cope with an industry with declining sales as a result of changed consumer behaviour.
Earlier this month, it was reported meat consumption in Germany had fallen to a 34-year low.
"Like many companies, The Family Butchers comprehends the effect of changed conditions. Added to this are the effects of inflation and increases in energy costs and the difficulty of quickly adapting to the increased production costs [and the ability to] pass [them] on to customers," The Family Butchers said in a statement revealing the facility closure.
The company, formed by the merger of Kemper and Reinert in 2019, said that with the closure and the associated capacity adjustment, it "creates the basis for the approximately 2,300 remaining jobs at TFB in the long term to [be] secured".
The Family Butchers said it would consider takeover bids for the Vörden site.
Co-founder Hans-Ewald Reinert said: "In view of the already low margins, the situation is a major burden for us which cannot be shouldered over a longer period of time. It is therefore an imperative of corporate responsibility to act consistently here.
"We are the first company in the market to accept this responsibility and draw conclusions for the transformation that has begun at The Family Butchers to secure the future of our company."
The Family Butchers has already broadened its options by establishing meat-free business The Plantly Butchers and food-tech operation The Cultivated B, which is exploring cell-based and plant-based meat innovation. It has also strengthened its management team by bringing in Dr. Georg Hürth as chief transformation officer.
The company reports an annual revenue figure of €735m ($806.4m).