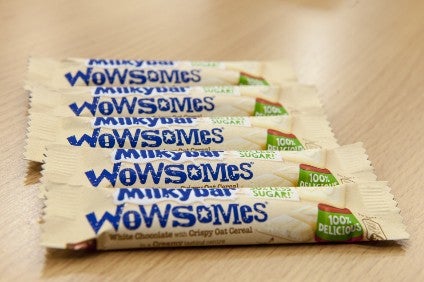 The just-food analysis of 2018 that grabbed your attention took in company strategy, financial results, the foodservice market, NPD and sustainability.?
Why should food companies consider becoming B Corp?
The B Corp movement has grown since its launch in the US in 2007 and claims a foothold in 150 countries. Some food manufacturers have found themselves drawn to B Corp ideals of sustainable business – and we looked at why.
The eight global foodservice trends to capture in 2019
In November, David Henkes, advisory group senior principal at global foodservice consultants Technomic, set out the consumer trends he believes will drive growth in the channel in 2019.
Kellogg's 2017 results and 2018 outlook – four things to learn
Kellogg enjoyed improved profitability in 2017 but again saw pressure on its top line, with, notably, its US morning foods business continuing to suffer. However, some industry watchers saw some signs of progress in the fourth quarter – and even across the year as a whole. Dean Best set out the top takeaways from the US giant's numbers.
Is Nestle's new sugar-reduction technology a game-changer?
In the spring, launched an addition to its Milkybar range containing 30% less sugar than a comparable ordinary chocolate bar. Ben Cooper discussed the technology behind Milkybar Wowsomes and assessed its potential to be used more widely in the confectionery sector and other food categories.
The growing consumer pull for sustainable food in the US
In just-food's latest deep dive into the market pull for more sustainable food, Ben Cooper took a closer look at the US market.
Mondelez International's 2017 numbers and 2018 outlook – five things to learn
In February, Andy Coyne looked at what might be learned from Mondelez International's 2017 results and the snacks giant's outlook for the year ahead.
The rise of 'stealth small brands' as Big Food fights back
In September, just-food's incisive US columnist Victor Martino introduced a new term to the CPG lexicon – stealth small brands.
How big packaged food companies can create a challenger brand playbook of their own
Acquiring challenger brands is one thing, Victor reported in August, but how do big food businesses make a success of them when they are integrated into a very different corporate culture?
What are the prospects for insect-based food?
Two major European retailers started to stock edible, insect-based food in 2018, a sign a growing number of consumers were starting to accept the idea of eating the likes of crickets and mealworms. Simon Creasey looked at the scope of the market so far, consumer interest in the products and what the outlook for the sector could be.
Can new CEO Steven Oakland rebuild TreeHouse Foods?
In March, TreeHouse Foods hired industry veteran Steven Oakland to rescue what had become a sinking ship under the weight of the US private-label maker's acquisition of assets from the then ConAgra Foods in 2016. Simon Harvey analysed the job in hand for the former J.M. Smucker chief executive.