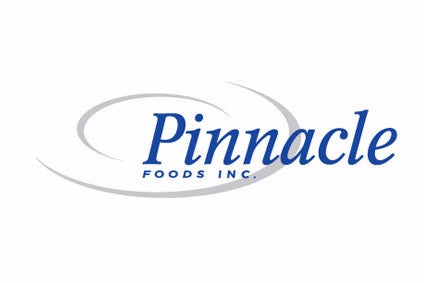 Pinnacle Foods is said to be on the radar of activist investor Daniel Loeb whose Third Point fund is reportedly "taking a position" in the US food group.
The report from Reuters, quoting sources familiar with the proceedings, said Third Point is seeking a meeting with the company, which was the subject of an acquisition target last year by US peer Conagra Brands.
A move by Third Point to take a stake or make an outright purchase of Pinnacle Foods would add to its US$3.4bn investment in Swiss food giant Nestle, which earlier this month sold its US confectionery business to Italy's Ferrero for around $2.9bn.
Reuters reported with respect to Loeb's fund: "It is not clear how big Third Point's stake in the company is or what its intentions are, said the sources, who requested anonymity to discuss the confidential matter. It is possible that Third Point does not go public with any demands, one of the sources added."
The news agency added that neither Pinnacle or Third Point immediately responded to requests for comment.
Pinnacle's brands include – in the US – Birds Eye frozen vegetables and meals.
Back in June last year, Conagra reportedly ended talks aimed at a possible takeover of Pinnacle after the two sides were said to have failed to agree on the terms of a deal.
Pinnacle also made an acquisition of its own in 2015 with the purchase of Boulder Brands for $975m, but a year later opted to pull out of that subsidiary's UK operations to focus on its North American branded food business.