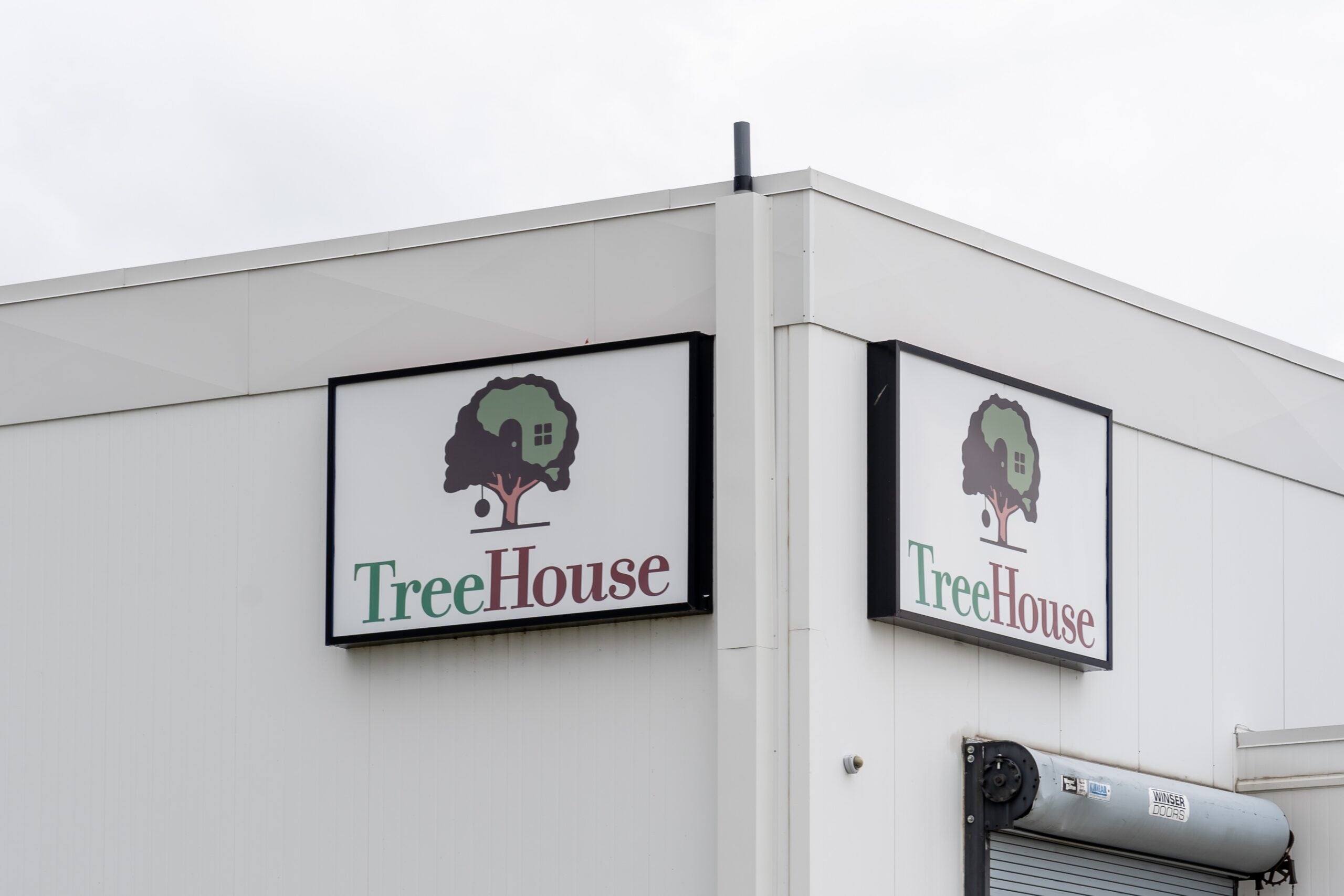 TreeHouse Foods is confident the step-up in private-label demand will be more sustainable than in previous economic downturns aided by improvements in scope and breadth.

President and CEO Steven Oakland said private label continued to gain market share even as the largest own-label supplier in the US instigated pricing to offset rising input costs. Demand was even capped by constraints on TreeHouse Foods' ability to service customers, related to the ongoing labour and materials availability.

Presenting second-quarter results today (8 August), Oakland explained how TreeHouse Foods is better positioned to retain new customers seeking value in the inflationary environment because of the improved quality and assortment and the change in the private label retail landscape.

Fielding questions on a post-results conference call, Oakland said: "I think the last real economic recession we had was 2008-2009 but if you go back in the data, you'll see in each one of those recessions there was a step change in private label share market. There are well over 1,000 new, hard-discount European retailers that are focused on private label in North America that didn't exist in 2008.

"Our largest customers have cut their assortment to natural organic to national brand equivalent into value. So the biggest mainstream retailers have multiple assortment. You've got the mass retailers launching big private-label brands against it. So I think the quality of assortment is dramatically different than what the consumer saw in past recessions."

He added: "What is shown in the past is you get a bunch of trial you wouldn't have ordinarily gotten and that trial tends to be sticky to a certain percent. With the way we're positioned today, I would think that'll be better. It certainly has to be another step change. The question is how big."

As pricing and volume drove 19.8% organic growth to US$1.2bn in second-quarter net sales, TreeHouse Foods upped its guidance for the year to mid-to-high teens, compared with an estimate of "at least" 11% made in May at the time of the company's opening quarter numbers.

Pricing was 17.7%, broken down into 12.7% for the snacks and beverages segment and 20.5% for meals preparation, the business operation TreeHouse Foods has put under review.

It was a mixed bag on volumes as snacks and beverages climbed 9%, while meal-prep fell 1.7%. For the group business, volume was up 2.1%.

Meals-prep registered sales growth, on a reported basis, of 18.3%, while snacks and beverage sales climbed 21.4% for respective prints of $765.9m and $431.7m.

"I would say that the supply chain disruption, hit meal-prep a bit harder," Oakland explained on the call. "Much of the snacking and beverage mix is those on-the-go items. So the demand is incredibly strong in snacking and beverages."

Oakland said the business is facing pressure from the availability of labour, packaging and ingredients but labour is the element most within its control. As a result, TreeHouse Foods has a "labour activation" strategy, which has "shifted its focus on retention".

Finance chief Patrick O'Donnell added: "As we actively manage constraints, and ongoing challenges and labour and materials availability, it will take some time before we are able to restore service levels to target. The macro environment remains challenging and dynamic and as a result, we are maintaining our adjusted EBITDA guidance of between $385m to $415m. We are making good progress, but our work to mitigate disruption and improved profitability is ongoing."
The outlook represents 5% growth over the previous fiscal year at the mid-point of the range, TreeHouse Foods noted in the results commentary.

Adjusted EBITDA for the second quarter to 30 June declined 28.2% to $66.5m, "primarily due to incremental costs related to labour and supply chain disruption and commodity and freight cost inflation, which was partially offset by favourable pricing actions to recover inflation", the company said.

On the EBITDA margin, O'Donnell expects a 50 to 100 basis-point improvement in the third quarter from the 5.6% reported today for the second quarter. More pricing is in store, he said, but CEO Oakland stated it will be by "far the smallest piece of price we've taken to date".

O'Donnell added: "The more recent escalation in inflation and its related pricing lag will put some pressure on the coming quarters profitability but we are taking further pricing action. That pricing will be reflected late in the third quarter, so as we get into the fourth quarter, and our seasonal peak, we anticipate pricing to more fully offset inflation. Importantly, over the full cycle, we expect to be able to recover the entirety of the inflationary headwinds."

Year-to-date, TreeHouse Foods reported group sales of $2.3bn. Meal-prep sales rose 12.7% to $1.4bn with pricing of 16.8%. Snacks and beverages sales climbed 15% to $844.6m, with pricing of 10.7%.

In terms of volumes, meal-prep saw a 3.8% decline with snacks and beverages up 4.5%.

"We don't have to go out and announce more pricing. That's all done, it's all in process," Oakland said. "And we have pretty good visibility to what we're pricing against from a cost standpoint. I'm sure there'll be some little non-hedgeable stuff that hits us but we have that in our forecast."

The CEO gave an essence on the analyst call on the relationship between TreeHouse Foods and retailers, which, he said, are "more committed than ever to their private-label strategies and are making meaningful investments to support their store brands".

Oakland added: "They are concerned about their image with their consumer. They're trying to give value offerings for their consumer. And so that's why I feel so good about, not just the fourth quarter, but as we roll into next year. I think the retailer really wants that value perception – private label will be a big part of that – we won't be the only thing in it but we'll be a big part of that."