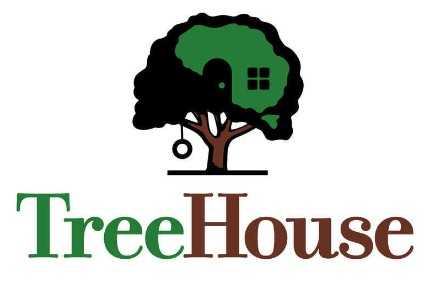 US private-label behemoth TreeHouse Foods has appointed J.M. Smucker's president of food and beverages, Steven Oakland, as its new CEO just weeks after reporting dismal full-year earnings.
Oakland, who will also take the role of president, joined the board of directors at TreeHouse – the largest private=label food supplier in the US – on 2 March and will assume his CEO duties on 26 March, according to a statement today (5 March). Meanwhile, Sam Reed will relinquish his place at the helm on 1 July, when he plans to retire, but for the time being will remain as non-executive chairman of the board.
In January, Oakland had informed his present employer, fellow US-based food firm J.M. Smucker, he planned to retire as vice chair and president of food and beverages on 29 June. However, last Friday he said he would resign on 9 March to take up the CEO position at TreeHouse, according to a filing to the US Securities and Exchange Commission on 2 March.
The largest provider of own-branded products to US grocers is in the midst of its extensive 'TreeHouse 2020' restructuring programme designed to transform the business.
In February, the company reported a full-year net loss of US$286.2m on sales of $6.3bn, results which present CEO Reed described as "disappointing". The company then revealed it planned to undertake a review of its snacks division, which included the closure of its California plant, the fourth facility shutdown in seven months.
Oakland commented on his new appointment: "I am thrilled about the opportunity to lead this great team, given its unparalleled leadership in private label food and beverage. No company is better positioned than TreeHouse to capitalise on the growing importance of private label in today's dynamic retail landscape, which is a credit to Sam Reed and his vision.
"The initiatives that Sam and the team have put in place are the right ones, and I look forward to hitting the ground running to improve our execution and performance in the near term, while assessing the long-term strategic drivers of the portfolio."
In November, TreeHouse began its search for a new CEO after Robert Aiken resigned from his position as president despite only taking up the role in June. Aiken's departure saw chairman and CEO Reed move to fill the president function and TreeHouse decide to look for a new chief executive.
In today's statement Reed, who has been TreeHouse's CEO since 2005, said: "I'm delighted that we have attracted someone with a deep understanding of food and beverage and private label across all channels of distribution and classes of trade. Steve brings an independent strategic perspective of how we can build and strengthen our TreeHouse going forward, and I believe his experience and expertise will prove invaluable."
TreeHouse's restructuring programme is an effort to make the company more competitive and improve its margins. Under TreeHouse 2020, it plans to "improve its competitive position and operating margin structure" through a "comprehensive programme of category and customer portfolio management, as well as manufacturing and supply chain optimisation", Reed announced back in August.
Today, Dennis O'Brien, lead independent director of the board, said of the new CEO appointee: "Steve brings to TreeHouse a wealth of experience moving quickly to assimilate and integrate complex businesses, designing highly effective organisations and improving the growth and profitability of acquired companies.
"His leadership principles and practices are the right fit for Treehouse and will serve him well as a catalyst to drive revenue growth, supply chain optimisation and organisational effectiveness."