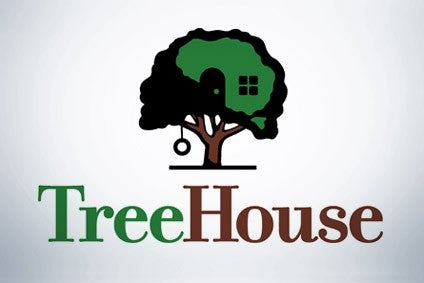 TreeHouse Foods is looking again to sell its ready-to-eat cereal business, an asset the US private-label manufacturer unsuccessfully tried to sell last year.
Just before Christmas, the US Federal Trade Commission blocked TreeHouse's move to offload the division to Post Holdings, the third-largest breakfast-cereal company in the country, on competition grounds. The regulator argued a sale to Post would lead to "higher prices and reduced quality".
Speaking to analysts on Thursday after TreeHouse reported its second-quarter and first-half financial results, CEO Steve Oakland said the company resumed efforts to sell the operation.
"We re-kicked off that process," Oakland said. There's a tremendous amount of interest in that business. It has benefited from the current environment, so if anything, it's as attractive or more attractive than it was when we started the first time. We don't have anything to announce, but we would expect that process to run."
He added: "We're starting to see those kinds of deals go through. We're starting to see people do plant tours, people do due diligence. People are much more comfortable with a Zoom management presentation than they might have been six months ago. I think that process will run over the near-term, and we'll have something to you as soon as we can."
For TreeHouse, a sale of the business would be another disposal the company would have made in its bid to streamline its operations in order to pay down debt and boost profits. In January, TreeHouse sold two manufacturing facilities to local peer Rich Products.
Since unveiling a restructuring programme in 2017, the company has closed factories and offloaded a series of assets and the ready-to-eat cereal business is seen as the remaining unit to go.
On Thursday, TreeHouse upped its forecast for underlying earnings per share after a better-than-expected second quarter.
TreeHouse raised its guidance for 2020 "adjusted earnings from continuing operations" to $2.55 to $2.75 per diluted share, up from a previous forecast of $2.40 to $2.65.
The company also said it now expects its 2020 revenue to be "at the upper end" of its guidance of $4.1bn to $4.4bn.
"We are encouraged by both the strength of our operations during this period of elevated demand and the commitment of our employees to supporting our healthy workplace protocols and processes," Oakland said. "The work we performed related to our restructuring and reorganisation activities has enabled us to flourish during this uncertain time. Our outlook for the balance of the year assumes revenue will remain strong and takes into account higher costs to implement and maintain heightened Covid-19 safety measures. While macro uncertainty remains in the second half of the year, we feel comfortable in raising our full-year adjusted EPS guidance range."
TreeHouse's sales rose 3.7% on an organic basis as demand for foods to eat at home "outpaced" lower demand in the away-from-home channels, the company said. On a reported basis, TreeHouse's second-quarter net sales were $1.04bn, versus $1.03bn a year earlier. First-half net sales stood at $2.13bn, against $2.09bn in the corresponding period of 2019.
The company booked a net loss of $1.5m in the second quarter, compared to a net loss of $171.8m in the second quarter last year. TreeHouse made a first-half net loss of $32.7m, against a net loss of $198.7m the previous year.
just-food analysis from January 2020: What's next after Post, TreeHouse rip up cereal deal plan?