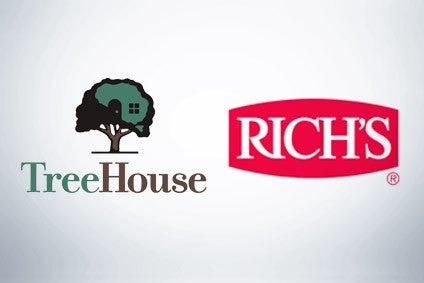 US-based TreeHouse Foods is selling two in-store bakery facilities to local peer Rich Products .
Financial details for the sale of the facilities in Fridley, Minnesota and in Lodi, California, are undisclosed. The transaction is expected to close by April.
The Fridley and Lodi plants manufacture bread, rolls and cakes for in-store retail bakeries and foodservice customers.
TreeHouse acquired the in-store bakery business when it acquired Conagra Brands' private brands business in 2016. There are approximately 338 hourly and 45 salaried employees who will transition from TreeHouse Foods to Rich Products.
Steve Oakland, CEO and president of TreeHouse, said: "The sale of the Fridley and Lodi facilities allows us to sharpen our focus at TreeHouse, and importantly, creates an opportunity for these plants to thrive under Rich Products' ownership.
"We continue to be committed to delivering great customer service within the in-store bakery category through our frosted sugar cookies and Lofthouse branded business."
Ray Burke, president and chief operating officer of Rich's US and Canada region, said: "The facilities we are acquiring from TreeHouse enhance our current dessert and bakery product portfolios and align well with our long-term growth strategies.
"These added capabilities will also allow us to provide greater fully-finished and artisan product options, which are in high demand among our customers."
Buffalo, New York-based Rich Products is a family-owned food company with more than 11,000 employees, operating on six continents, in more than 100 countries around the globe.
TreeHouse, the largest private-label packaged food manufacturer in the US, is undergoing a restructuring programme – TreeHouse 2020 – announced in 2017, which is intended to make the business more competitive by improving profitability and accelerating growth.
This has involved the sale of assets. In July it sold its snacks arm for US$90m.
However, TreeHouse's plan to sell its ready-to-eat cereal business to US FMCG peer Post Holidings has been blocked by the Federal Trade Commission on competition grounds.