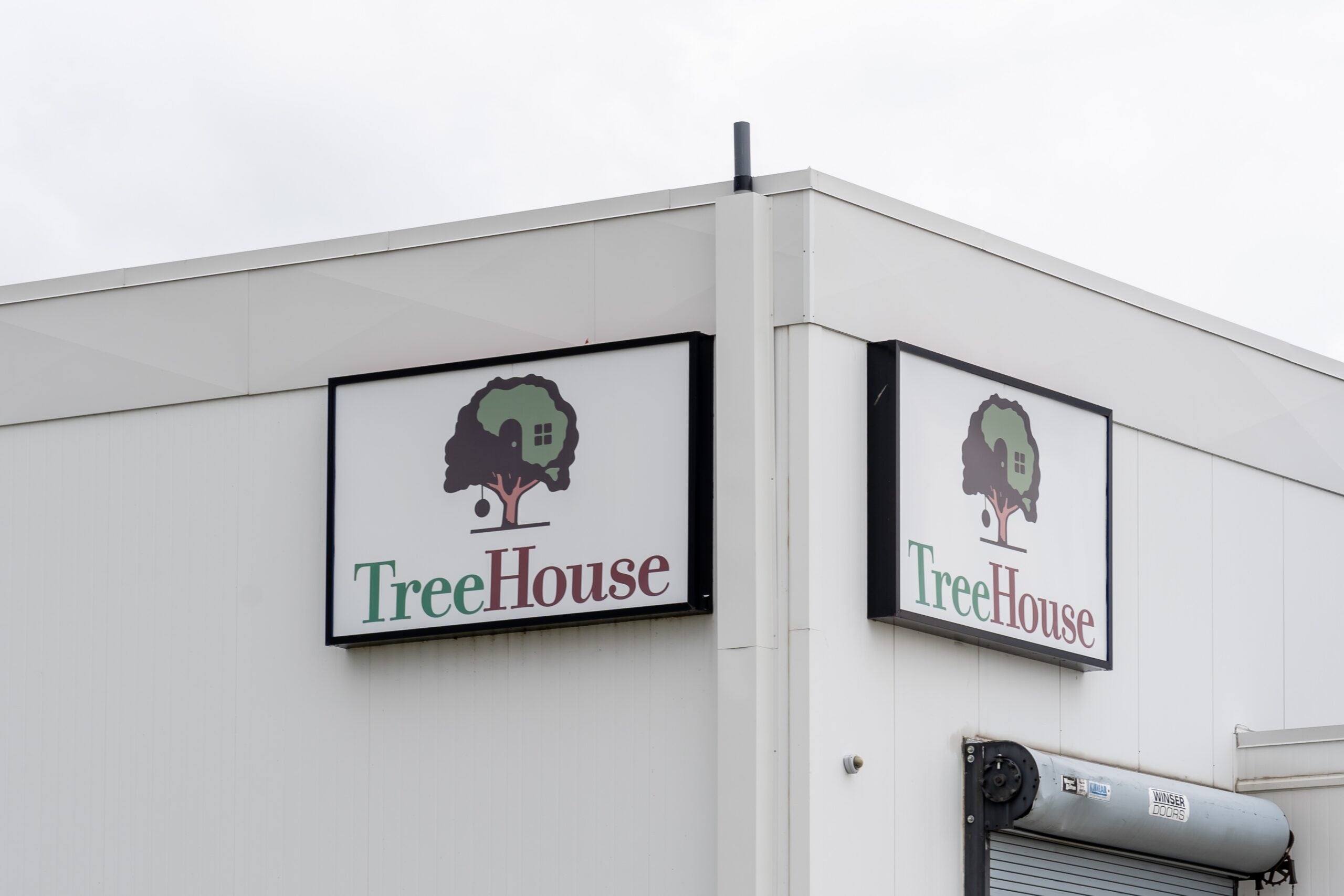 TreeHouse Foods has bolstered its position in the private-label pretzel category with a $14m acquisition to keep up with consumer demand.
The US-listed company has seen its share of the country's own-label market recover to pre-pandemic levels despite offloading a "significant portion" of its meal preparations business last year, chairman, president and CEO Steven Oakland informed analysts on a first-quarter results call.
Oakland described the acquisition target as a "small vendor" in a deal he said would not normally be disclosed as it mostly relates to "capital equipment". The private-label major saw its share of the overall US private-label market edge up to circa 20%. It had dipped below 18% during the pandemic.
The transaction in seasoned pretzels "accelerates our ability to serve customer demand in a leadership category for TreeHouse", Oakland said as he noted the company was able to make similar moves in the future.
"We are also in a position to selectively pursue organic and inorganic opportunities that drive category growth, are highly synergistic, and have attractive financial returns," he added. "The seasoned pretzel sub-category is growing rapidly, more than 15% last year and it's underdeveloped in private label."
Oakland said own label in the US has increased market share for 66 straight weeks. "The data not only supports a return to the long-term trend of private-label share growth, something that we saw for many years pre-pandemic but it also is reflective of the importance retailers are placing on private label and the investments they're making to drive trial and loyalty," he explained during the Q&A session.
TreeHouse Foods Q1 revenues up
TreeHouse Foods' first-quarter figures beat the company's own expectations. Net sales revenue increased 15.8% on a reported basis to $895m and were up 16.1% in organic terms.
Adjusted EBITDA more than doubled to $90.6m and the adjusted margin rose 530 basis points to 10.1%. Pricing to offset inflationary costs pressures was 16.7%, with volume/mix coming in at minus 0.6%.
Net income from continuing operations was $19.2m, versus a year-ago loss of $13.8m.
Revenue was $30m above target and EBITDA $11m. "It's clear that we are benefiting from the actions we took last year to transform the company and sharpen our focus," Oakland said.
Guidance for the full year was reaffirmed at 6-8% for sales growth and adjusted EBITDA at $345-365m.
Longer term, over a three-year-plus horizon, Oakland said TreeHouse Foods should be able to achieve annual revenue growth of 3-5% and adjusted EBITDA of 8-10%.
"We continue to see a macro environment that supports private-label growth, which coupled with our improved supply chain and our investments in our business, support our guidance and our algorithm," he said.
Improvements in the supply chain enabled TreeHouse Foods to service customer orders planned for the second quarter. Inflation, however, remains "persistent", albeit "slowing in comparison to last year", Oakland said, noting natural gas and wheat prices have come off their peaks.
TreeHouse Foods' pricing net of commodities (PNOC) was "positive", enabling the business to recover $64m during the quarter, as the company faces input-cost pressures in the mid, single-digit area, as predicted.
"While supply chain improvement was better than we anticipated in the first quarter, we don't yet believe we've seen the last of macro disruption," Oakland explained. "We still have a couple of categories where we have room to improve service, and anticipate that it will take a couple more quarters to fully bring them back to target levels."
TreeHouse Foods will be "very selective" in implementing further price increases, he said.
"We've done all of the big macro stuff we needed to do. We actually hope there'll be some price relief. We think we have the pricing in the place where we need it for the year."