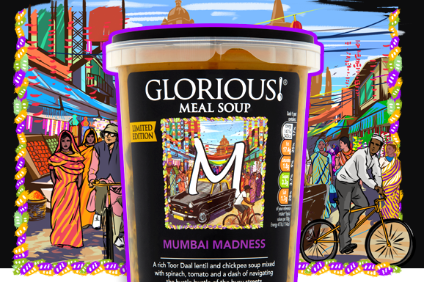 TSC Foods , a UK-based soup manufacturer, plans to invest GBP2m (US$2.7m) in its facility in the town of Scunthorpe in east England following the government's announcement of a phased exit from the pandemic-led lockdowns.
The retail and foodservice supplier said the capital will be employed in plant machinery, equipment and general infrastructure, and to support the company's development, along with a refurbishment of staff facilities at the site in north Lincolnshire.
TSC will create 100 full-time roles from the project, recuperating at least some of the redundancies made last year. In June, the company said it had entered discussions with staff over 200 potential job cuts after its out-of-home operations were severely affected by restrictions implemented around Covid-19. Sales were down 75% at the time.
A spokesperson for TSC, which is part of the food and agriculture business The Billington Group based in the city of Liverpool, declined to say how many jobs were eventually cut last year other than to say the number was "much lower" than the 200 envisaged.
Managing director Peter Allan said in a statement: "This investment reflects our ongoing commitment to supporting our team, our customers and partners, enabling TSC to bounce back from what has been a challenging year for everyone. "The investments will better serve our existing staff, boosting how we support and care for them on site, with improved facilities and importantly act as an opportunity to recruit a further 100 roles across the business."
TSC, formerly known as The Sauce Company, was acquired in 2014 by privately-owned Billington Group.
The Glorious Food brand owner of vegan, vegetarian and gluten-free soups added TSC is "expecting demand for its products to be high now the government has laid out its plans for economic recovery and the easing of lockdown restrictions".