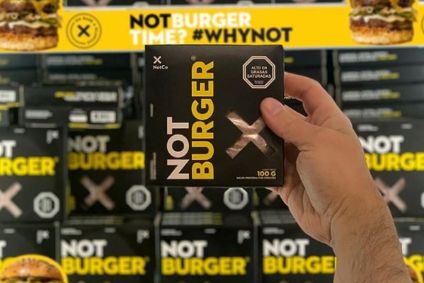 NotCo, a plant-based start-up in Chile backed by entrepreneur Jeff Bezos, has secured further funding as it prepares to expand beyond the Latin American market into the US.
Founded in 2015 by technologists Matías Muchnick, Pablo Zamora and Karim Pichara, NotCo has received US$85m in the form of a Series C funding round, it said in a statement.
The financing was dual led by Future Positive, a US investment fund of Biz Stone, the co-founder of Twitter, and private-equity firm L Catterton. It builds on a $30m cash injection last year, with participation from Jeff Bezos' family office.
Future Positive has also invested in meat-free businesses Beyond Meat and Memphis Meats.

NotCo's inaugural product was a plant-based alternative to mayonnaise, Not Mayo, which is made from garbanzo beans. It has since expanded the portfolio into NotMilk, NotBurger, NotIceCream and NotMayo in Brazil, Argentina and Chile.
It now has the US in its sights, with the aim to enter both the retail and foodservice channels. Co-founders Muchnick (CEO) and Pichara (CTO) will now be based in the US to see through the expansion aided by new executives.
NotCo has hired Flavia Buchmann, formerly in charge of the Sprite global business for Coca-Cola, as its chief marketing officer, along with former Danone executive Luiz Silva, who will be in charge of leading the company's global business development.
Another former Danone employee, Catriel Giuliano, will be oversee R&D, while Jose Menendez, formerly at Jeffries and Tapad, a New York-based tech company, becomes global chief operating officer.