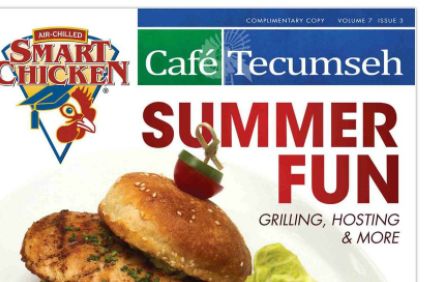 US meat giant Tyson Foods has announced its second deal in as many days, this time the acquisition of organic chicken firm Tecumseh Poultry.
Tyson has indicated it is keen to concentrate on the protein sector and the deal fits in with that strategy.
It has been steadily selling off its non-protein businesses. Yesterday (4 June), Tyson announced it has agreed to sell its Sara Lee Frozen Bakery and Van's businesses to private-equity firm Kohlberg & Company.
Nebraska-based Tecumseh Poultry produces the Smart Chicken brand and Tyson said its purchase – for an undisclosed amount – means it has become one of the nation's leading producers of organic branded chicken.
Tyson Foods also produces organic products under its NatureRaised Farms and Aidells brands.
Tecumseh was founded in 1998 and produces air-chilled, fresh chicken, as well as deli-style chicken and a variety of chicken sausages. The air-chilling process involves using cold air to cool chicken during processing, while the most common method used by the US chicken industry is water-chilling.
Eric Schwartz, chief marketing officer of poultry for Tyson Foods, said: "Consumers want choices. More and more consumers want options for fresh, organic food that fits their lifestyles, The Smart Chicken brand is a leader in this key organic category, and the category's growth makes this acquisition a strategic fit for Tyson Foods."
Tecumseh's operations include two plants located in Tecumseh and Waverly, Nebraska, as well as live operations. Tyson Foods currently plans to operate Tecumseh Poultry as a separate, wholly owned subsidiary and expects to retain its approximately 600 team members, including operations staff, sales teams and management.
Kevin Siebert, president of Tecumseh, said: "We've spent 18 years working to perfect our ability to produce the highest-quality, fresh chicken in the US We're very proud of that, and it's not going to change.
"Tyson Foods brings to the Smart Chicken brand and the rest of our product lines the resources to make us even stronger."