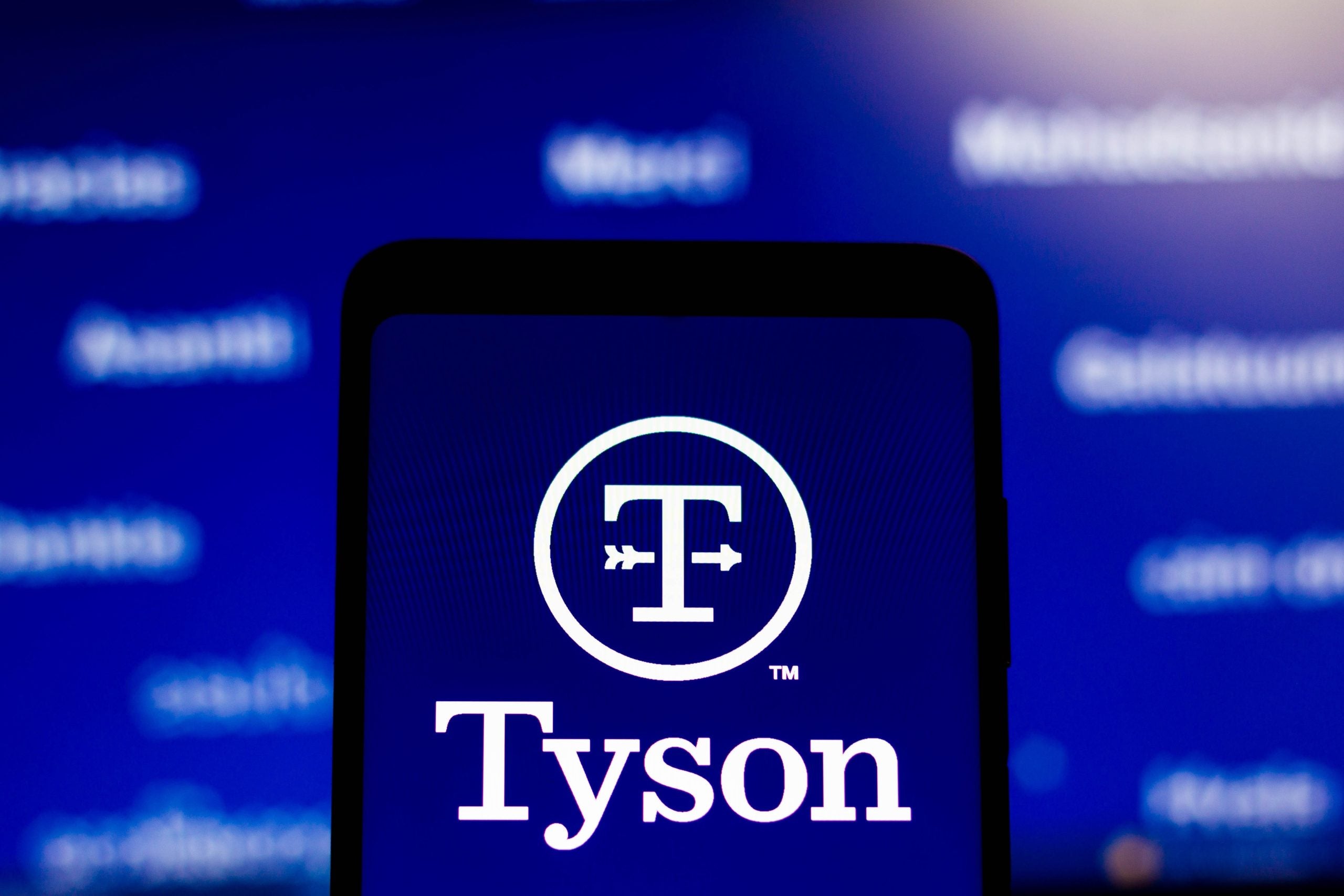 Tyson Foods is weighing up the future of assets across its business to sharpen operations and boost results, the US meat major's CEO has said.
The Jimmy Dean and Hillshire Farm brands owner has come under investor scrutiny in recent weeks amid pressure on sales and a cut to its guidance.
Earlier this month, Tyson Foods reported a second-quarter loss amid pressure on margins and flat sales. The company acknowledged the results were "weaker than expected" and cut its forecast for annual sales.
The group is in the middle of efforts to lower costs and become more efficient. Its moves have included plant closures and job cuts at the senior executive level.
Speaking at the BMO Global Farm to Market Conference this week, CEO Donnie King indicated Tyson Foods continues to assess what changes are needed.
"We are looking at every aspect," King said, listing the company's four principal business areas of chicken, beef, pork and prepared foods. "I mean, you saw some of the announcements we made as relates to our corporate staff.
"We're looking at everything in this environment and in an effort to be the best version of Tyson we can be. That means to be operationally excellent, being our customers go to supplier, growing our value-added portfolio. We're looking at those smaller, uncompetitive dated assets and [asking] how do you make them competitive? Do you move that capacity somewhere else? We're looking across the enterprise to evaluate those things. I'm not prepared today to tell you about the location, name of anything other than what we've already said but we have to be more efficient. I think the environment will require everyone to be more efficient."
Tyson Foods' second-quarter sales stood at $13.13bn, compared to $13.11bn a year earlier. The company reported an operating loss of $49m compared to a profit of $1.15bn a year earlier. Adjusted operating income for the first half of the fiscal year slumped 80% to $518m.
When the company announced its second-quarter results on 8 May, the figures and the cut to the guidance prompted a drop in its share price.
In a note to clients published after the numbers were released, AllianceBernstein analyst Alexia Howard wrote: "Tyson is facing a perfect storm right now where all three commodity meat segments are facing challenging external dynamics. And while management expects an improvement in chicken margins by the end of the fiscal year, the recovery is certainly taking much longer than initially expected after the mis-forecasting issues that occurred over the holidays.
She added: "The one bright spot at present is the Prepared Foods segment, which continues to see double-digit margins, which is an important stabilising factor for the business overall."