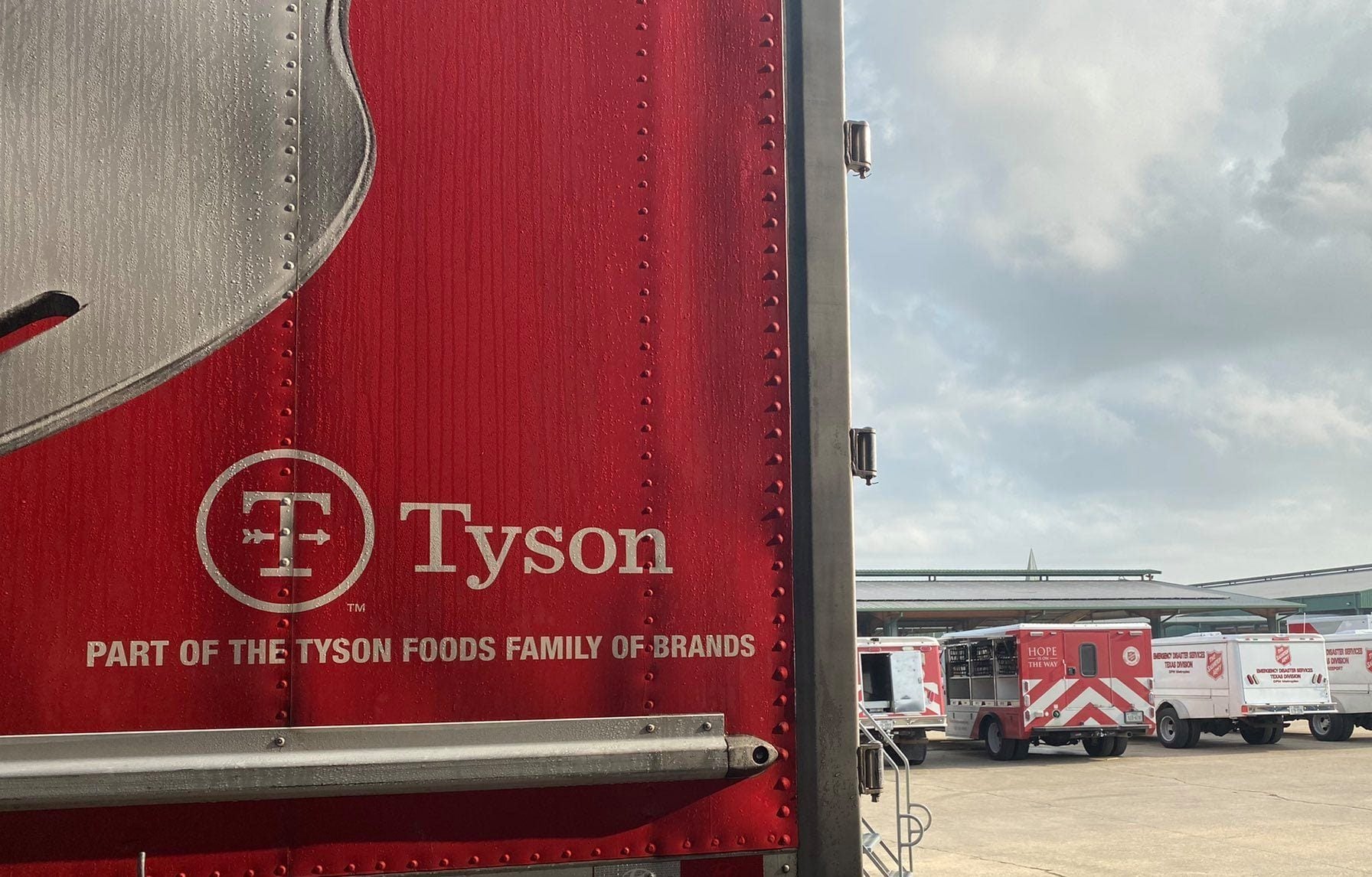 US meat major Tyson Foods has recorded higher-than-expected sales and more than doubled its earnings year-on-year on the back of high consumer demand and hefty price increases.
In the quarter to 1 January, the first of Tyson's financial year, the Jimmy Dean and Hillshire Farm brands owner recorded a 24% increase in net sales to US$12.93bn. Net income rose from $467m to $1.12bn.
The company said it is building 12 new plants to address capacity constraints as it struggles to keep up with consumer demand.
"Customer demand continues to outpace our ability to supply product," CEO Donnie King said.
But Senator Elizabeth Warren, a vocal critic of the US meat industry, has criticised Tyson for making such large gains while at the same time as consumers are facing higher prices.
During the quarter, the average price for Tyson's beef surged 31.7%. Average prices for all of the company's products climbed by 19.6%.
Tyson's shares soared by 11% to an all-time high of $99.20 after the results were announced.
The company said the results – which were above analysts' expectations – reflected strong demand and high prices for its beef, pork and chicken.
Tyson said it raised meat prices to offset higher costs for labour, transport and grains used for animal feed.
In a post-results call with analysts, King said: "I would remind you that cost of food in the US, while it is higher, is relative to the balance of the world. Labour costs have been up 20%, cattle costs are up … 22%. Grain has been up 29% this year and freight, I mentioned earlier, is up 32%.
"We're not asking customers or the consumer ultimately to pay for our inefficiencies. We're asking them to pay for inflation. And the rest of what we do is we try to find ways to be more productive, to lower cost and increase throughputs and so forth. And we feel good about our ability to do a lot of that while serving our customers."
But increased prices and profits threaten to increase Washington's scrutiny of the US meatpacking industry, which the Biden administration has lambasted for a lack of competition. The US government has also been critical of recent price increases. It is to spend $1bn in an attempt to improve transparency and encourage new entrants into the sector.
After Tyson's results were released, Senator Warren, who has called for meat sector reform, tweeted: "Tyson is abusing their corporate market power and raking in record profits by jacking up meat prices.
"I've long argued that we need to enforce our anti-trust laws to break up monopolies and promote competition, and now it's more vital than ever as a tool to fight inflation."
Read Just Food's analysis: What is Joe Biden's beef with US meatpackers?