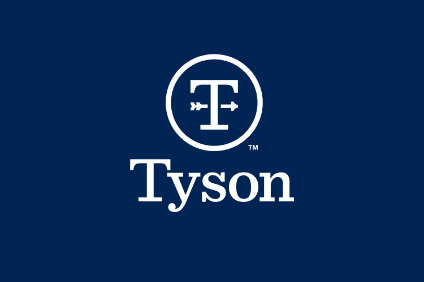 US meat giant Tyson Foods emerged as the winner in the bidding for Keystone Foods, a supplier of burgers and chicken nuggets to foodservice and retail outlets with annual revenues of US$2.5bn.
New York-listed Tyson said today (20 August) it paid $2.16bn for US-based Keystone, a subsidiary of Brazil's Marfrig Global Foods, which wanted to divest the business as it refocuses its strategy on beef after acquiring National Beef Packing Company of Missouri in April.
Cargill, China Investment Corp. and Cofco Corp. had been touted as other potential bidders for Keystone, which counts McDonald's among its key customers. It has six processing plants and an innovation centre in the US situated in Alabama, Georgia, Kentucky, North Carolina, Pennsylvania and Wisconsin. It also includes eight factories and three innovation centres in China, South Korea, Malaysia, Thailand and Australia.
On a conference call with investors to discuss the deal, hosted by chief executive Tom Hayes and CFO Stewart Glendinning, Tyson said the deal will serve as a "platform for growth," particularly in the Asia-Pacific region, and will provide a "platform to build a true international business".
The purchase of Keystone also builds on Tyson's strategy of expanding in the value-added protein business after acquiring organic chicken firm Tecumseh Poultry in June. In turn, it has been selling off its non-protein businesses with the recent disposal of both Sara Lee Frozen Bakery and Vans, the divestiture of its pizza crust operations, and the offload of its Kettle business in December. In March this year, it also sold the US arm of Circle Foods, a producer of Mexican-style foods.
Hayes said in a statement today announcing the completion of the deal: "Keystone is a leading global protein company and will be a great addition to Tyson Foods. This acquisition will expand our international presence and value-added production capabilities and help us deliver more value to our foodservice customers.
"Keystone provides a significant foundation for international growth with its in-country operations, sales and distribution network in high-growth markets in the Asia-Pacific region, as well as exports to key markets in Europe, the Middle East and Africa."
Tyson expects the transaction, which will be financed by its own funds and new debt issuance, to close around the middle of next year. It is still subject to the customary regulatory approvals.
According to the US meat giant, Keystone generated $211m in adjusted EBITDA in the year to 30 June, with around 65% of its $2.5bn in annual revenues coming from US-based production and the remainder from the Asia Pacific.
From Tyson's own viewpoint, the transaction equates to around 8.3x adjusted EBITDA for the last 12 months, inclusive of synergies. The company expects a run-rate in cost synergies of approximately $50m by the third year, with the deal expected to be accretive to EPS in the third year. It will be accretive to adjusted EPS in the first year "excluding transaction-related costs, as well as the incremental depreciation and amortisation associated with the transaction".
Keystone will increase Tyson's competitiveness in foodservice with a focus on global quick-service restaurant chains, according to a company presentation, and the acquisition will be highly complementary to its US poultry business.
Marfrig bought Keystone for $1.26bn in 2010. It said in a statement today the Keystone sale was conducted through McKey Luxembourg Holdings, S.a.r.l. and MFG (USA) Holdings, which control the companies operating the business.
Winning the deal for Keystone comes on the back of last week's announcement that the fresh meats unit of Tyson had secured contracts worth more than $700m to supply the US Pentagon, with both developments welcome news after the meat giant cut its full-year earnings guidance in July.
Tyson cited the "uncertainty" behind US trade policies and volatility in commodity markets for the downgrade, as well "sluggish" domestic chicken demand due to pricing competition in proteins, suppressed prices of pork products, and a less-than-expected benefit from US tax reforms.