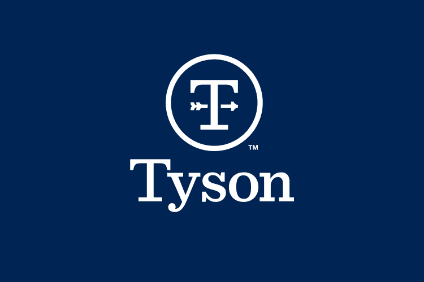 US meat giant Tyson Foods plans to close a fish-processing factory in Wisconsin.
In a letter to the Wisconsin Department of Workforce Development, Arkansas-headquartered Tyson Foods said it will permanently close the LD Foods' site in the city of Jefferson, Jefferson County, on 16 September.
The company added the decision would result in the "permanent elimination of 62 employees", including nine salaried workers and 53 hourly-paid staff.
Tyson Foods said in a statement provided to Just Food: "As part of ongoing efforts to focus on the strategic plans of our business, we plan to discontinue operations at our Jefferson, Wisconsin, plant in mid-September.
"We are making a variety of resources available to the impacted employees to help them find new employment. The closure is due to a combination of factors including our customers' changing product needs. This was a very tough decision, but because business needs have changed, we've decided to take these steps in order continue focusing on and investing in strategic growth priorities where we have a competitive advantage."
Tyson Foods inherited the LD Foods' plant in Jefferson when it purchased foodservice supplier Keystone Foods in 2018 from Brazil-based Marfrig Global Foods.
The deal for Keystone, a supplier of burgers and chicken nuggets to the out-of-home and retail channels, was inked by New York-listed Tyson Foods for US$2.16bn.
The transaction included six processing plants, along with an innovation centre in the US, situated in Alabama, Georgia, Kentucky, North Carolina, Pennsylvania and Wisconsin. It also entailed eight factories and three innovation centres in China, South Korea, Malaysia, Thailand and Australia.