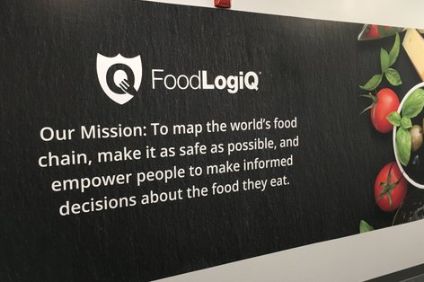 US chicken giant Tyson Foods has taken part in a US$19.5m funding round for local food-tech business FoodLogiQ.
Tyson made the investment through its venture-capital fund Tyson Ventures.
Renewal Funds, Testo, Pontifax AgTech, Nicola Wealth Management and Greenhouse Capital also invested in what was an oversubscribed financing round.
North Carolina-based FoodLogiQ provides software for traceability, safety and supply chain transparency on a single platform built for the food industry.
Dean Wiltse, CEO of FoodLogiQ, said: "The substantial amount of investment interest FoodLogiQ has received is indicative of the confidence in our amazing team and the value of our product to our customers and the food industry.
"It is great validation to know that we're moving in the right direction and fulfilling our mission of mapping the world's food chain."
Justin Whitmore, EVP of corporate strategy and chief sustainability officer of Tyson Foods, said: "Tyson Ventures invests in companies that are developing breakthrough solutions for the food supply chain, and we see FoodLogiQ as a leader in technology-enabled traceability.
"We're excited to collaborate with such an innovative organisation that, like Tyson Foods, wants to make a lasting, positive impact on the food industry."
FoodLogiQ boasts a foodservice industry customer base that includes Buffalo Wild Wings, Chipotle Mexican Grill, Five Guys Burgers and Fries, IPC/Subway and, Panda Restaurant Group.
It also works with food manufacturers including Hain Celestial and food retailers including Whole Foods Market, as well as hundreds of growers, co-packers and produce marketers.
FoodLogiQ's funding prior to this financing round has been provided by Clarkston-Potomac Group.
Tyson Ventures invested in oven and meals maker Tovala in February.
Read Big Food's stake in the future – in-house venture-capital funds