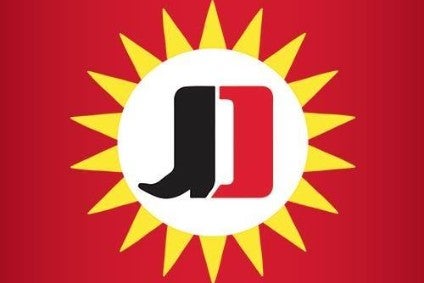 Tyson Foods, the US meat titan, has confirmed that the Covid-19 outbreak has forced it to close another plant.
After the announcements of three plant closures already this week, the Jimmy Dean brand owner has said its plant at Shelbyville, Tennessee, facility is to close temporarily for cleaning.
Local media reports, unconfirmed by the company, suggest 79 employees at the plant have tested positive for the virus.
Those reports say union officials have urged the company to close for at least ten days for cleaning but Tyson is planning to carry out the deep cleanse this weekend and on Monday (27 April) and resume operations on Tuesday."
A Tyson spokesperson confirmed the closure in a statement sent to just-food.
"Our Shelbyville, Tennessee, plant will not operate on Monday so we can do a deep cleaning and sanitation of common areas," the statement said.
So far this week Tyson has suspended production at its Pasco, Washington, beef facility while employees there undergo Covid-19 testing, announced plans to indefinitely suspend operations at its Waterloo, Iowa, pork plant and revealed plans to close its pork processing facility at Logansport, Indiana, due to the Covid-19 outbreak.
And local media reports, quoting the Metro Public Health Department for Nashville and Davidson County, suggest about 90 workers at the Tyson Foods plant in Goodlettsville, Tennessee, have tested positive for coronavirus.