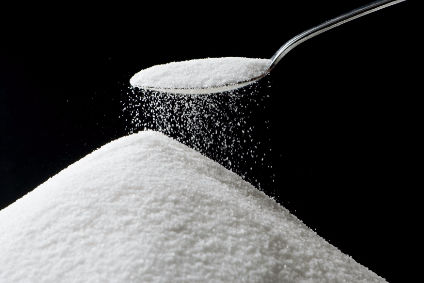 The UK government has faced fresh criticism that its moves to reduce sugar consumption are not working amid an admission that progress remains patchy.
A report from Public Health England (PHE) has revealed some progress has been made by the food and drink industry to reduce sugar levels in products that contribute most to children's intake of the ingredient.
However, the agency acknowledged progress across a range of food categories is "mixed". Critics have suggested the Government's voluntary sugar reduction programme is "simply not working" and have called for it to take tougher action to deal with the issue.
In its third annual report, based on 2019 data, PHE reveals that retailer- and manufacturer-branded breakfast cereals and yogurts and fromage frais have seen a fall of sugar levels of around 13% between 2015 and 2019 but sugar levels in chocolate and sweet confectionery are relatively unchanged, while product sales have increased, growing 16% and 7% respectively over the last four years.
Average overall sugar reduction across all food categories stands at 3% over the period.
In 2016, the food and hospitality industry was challenged by government to reduce sugar by 20% in foods that contribute most to children's sugar consumption, as part of efforts to tackle obesity.
Last year's report produced similar results to the new survey with sugar levels down in yogurt and breakfast cereals but with limited advances in confectionery and puddings.
Jo Churchill, the UK's public health minister, said: "On sugar reduction, particularly in products like breakfast cereals, yogurts and ice cream, we have achieved some much needed progress. This will make it easier for everyone to make healthier choices, but it's clear more can be done.
"Covid-19 has highlighted obesity and how important it is to tackle it. Our recent announcement of the obesity strategy includes world-leading measures, such as a TV watershed for advertising food and drinks high in fat, salt and sugar, and consulting on how we can introduce a ban online. If more action is needed to support individuals to lead a healthy life, we will go further to help them."
Some pressure groups have suggested progress is too slow and have called for sugar-reduction measures – which are currently voluntary – to be legally binding.
Graham MacGregor, chairman of Action on Sugar, said: "Apart from the sugary drinks levy, it's abundantly clear that the Government's voluntary sugar reduction programme is simply not working, after reporting a dismal 0.1% reduction in sugar between 2018 and 2019.
"Food and drink companies that want to do the right thing are crying out for a level playing field, which can only be achieved by setting mandatory targets for calorie and sugar reduction.  The soft drinks levy has shown that this approach is both best for business, and best for everyone's health, including people from more disadvantaged groups."
Industry body The Food and Drink Federation (FDF) said it was encouraged by PHE's latest report.
Its chief operating officer Tim Rycroft said: "Today's report from PHE shows that food and drink manufacturers are continuing to reformulate and change portion sizes in order to remove sugar from the nation's diet.
"Particularly notable is the great progress made by manufacturers to slash sugar in milk drinks, showing once again voluntary action by industry works when realistic goals are set. As expected, we continue to see varying results in food due to the many different roles sugar can play in food and how acceptable changes are to our shoppers and consumers."
Rycroft suggested the FDF's members have been "fully engaged with the programme" and have been working hard to reduce sugars in products, where practically possible.
"Compared with just four years ago, FDF members' products now contribute 11% fewer calories, 11% fewer sugars, and 14% less salt to the average shopping basket. It is now vital that the UK government do not take away the ability of manufacturers to make shoppers aware of these healthier options," he said.
He also stressed  the report's data is from 2019 and therefore is "not reflective of the products on the market currently where further progress may have been made".
The TV watershed for advertising food and drinks high in fat, salt and sugar was revealed in July as part of a series of initiatives designed to tackle what it called an "obesity time bomb" made more urgent by the Covid-19 pandemic.
The Government said new laws would ban the advertising of food high in fat, sugar or salt (HFSS) on television and online before 9pm when children are most likely to see them.
However, last month it was revealed that an ambition set out two years ago in the UK to cut the calories in products consumed by families by 20% by 2024 has been scaled back.
In March 2018, Public Health England challenged the UK food industry to reduce calories in products consumed by families by 20% by 2024.
In a report published on 7 September, the agency said its analysis of feedback from stakeholders on the goal was it would be "unrealistic" to apply a 20% cut across all categories.
Also last month, a report from the UK's National Audit Office (NAO) called for more urgency from the country's government in its attempts to tackle childhood obesity.
The report said "it is not clear that the Department of Health & Social Care's (DHSC) current programme will be able to make the step change needed in the [government-implemented] timescale available".