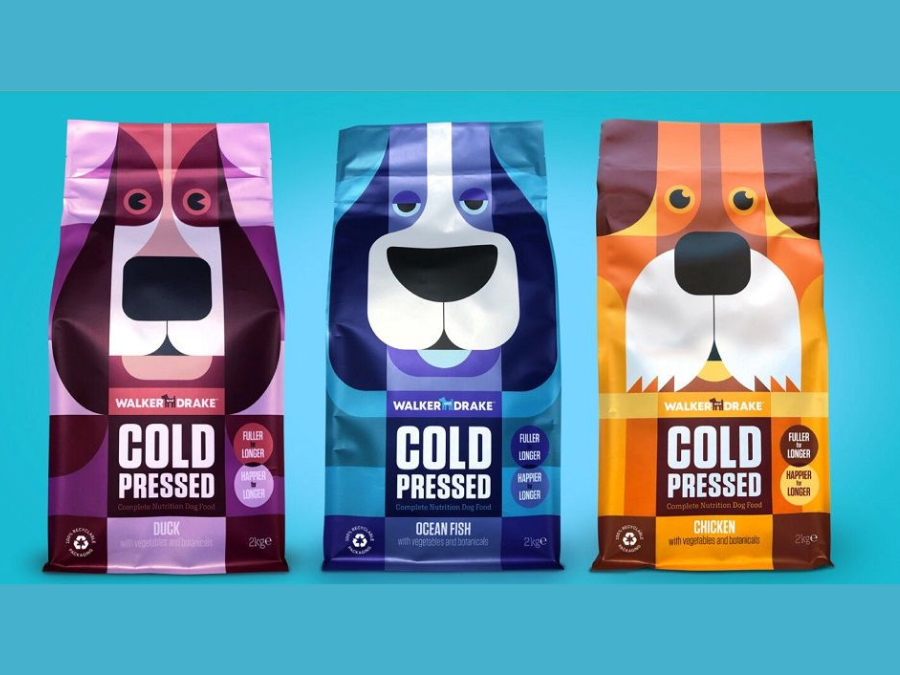 Pet food manufacturer Walker & Drake has invested £900,000 ($1.1m) in a new production facility.
Producing "cold pressed dog food" to improve gut health, the UK-based company's investment has been made to help manage challenges exporting into Europe, as well as increased demand.
Walker & Drake director David Taylor said being able to pack and produce in-house will help to future-proof the company's output.
"Our cold-pressed dog food is a premium product focussed on gut health and we are constantly talking with our customers to understand what they want for their dogs," he said.
"The ability to develop new products in a dynamic fashion is fantastic, and the relationships we have already nurtured with our suppliers means we get the access to the best ingredients available at any time."
Founded in 2019, the Yorkshire-based company moved to larger premises last year to facilitate the extra space required for the new factory and warehousing.
Sales director Tim Matthews suggested Walker & Drake is one of the few dog food companies building a new pet food facility in the UK.
He stated: "Just like the ingredients we use in our products we've sourced the equipment, fabrication and installation from UK companies wherever possible. In fact, apart from one item, all the major components, the design and installation team are from within a 25-mile radius of our site.
"By starting with an empty space we've been able to create an efficient workflow from goods-in, through the production process to bagging, warehousing and then back out the door as finished product," he added.
Just Food has approached Walker & Drake for further details about the capital expenditure, including the number of jobs created and when it will be completed.
In other UK pet food news, meat group Cranswick embarked on a £9m investment programme at its pet food facility in Lincolnshire last month after revealing strong annual financial results.