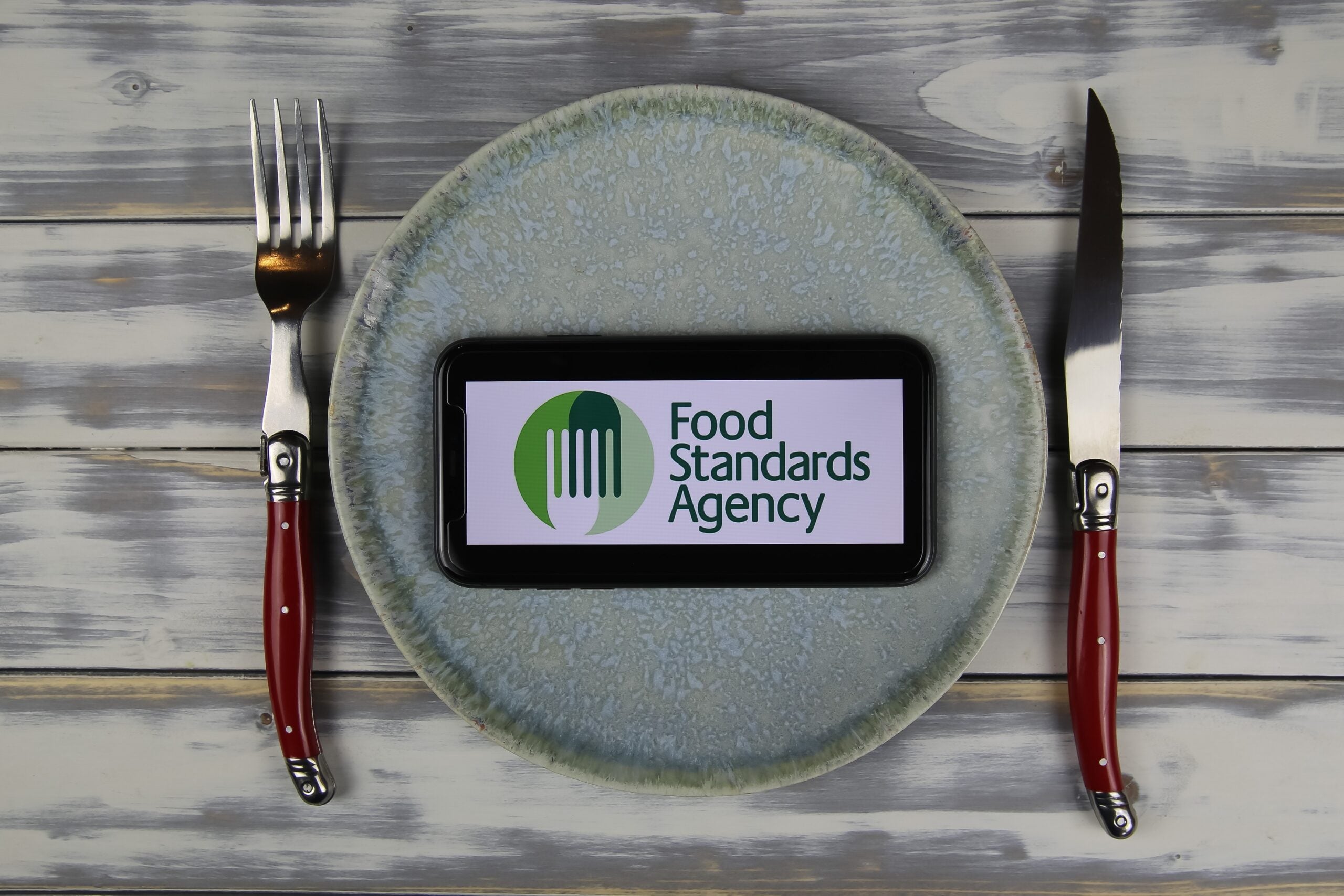 UK food standards may be compromised by fewer inspections and by the delay in setting up full controls on EU imports, a new report warns.
The Food Standards Agency (FSA) – which oversees food safety in England – and Food Standards Scotland (FSS) have set out the challenges facing the UK's food system and said "significant risks" lie ahead.
In the first of what the agencies say will be an annual report, they said "overall food safety standards" were "largely maintained" during 2021. However, they pointed to "two particular areas of concern".
The agencies called on the UK government to install "improved controls" on food imports from the EU.
In April, the UK once again put off plans to introduce full checks on EU imports drawn up after the country left the bloc. It was the fourth time the implementation of the new rules, which include those covering sanitary and phytosanitary (SPS) checks, was delayed. The set of checks that were due to be introduced next month is now scheduled to be implemented by the end of 2023.
"The longer the UK operates without assurance from the exporting country that products meet the UK's high food and feed safety standards the less confident we can be that we can effectively identify potential safety incidents. It is vital that the UK has the ability to prevent entry of unsafe food and identify and respond to changing risks. Although we have considered these challenges carefully and put other arrangements within our control in place, they are not, in our view, sufficient," the agencies said in their report.
They also said there has been a fall in the level of inspections of food businesses by local health officials. The report said the situation was improving "but progress is being constrained by resource and the availability of qualified professionals".
FSA chair Prof. Susan Jebb said: "We are under no illusions that there are major challenges ahead. Establishing full UK import controls on food from the EU by the end of next year is a priority.
"As the report also points out, local authority inspections declined during the reporting period. Even though there are signs of improvement, particularly on hygiene inspections, local authorities continue to face resourcing constraints which could affect progress."
Heather Kelman, the chair of FSS, added: "This joint report comes at what we believe is a make-or-break juncture for food quality and safety, as we transition into a post-pandemic landscape and take on new responsibilities following our departure from the EU.
"It is really encouraging that this evidence-led report has found that our high food standards we strive for in Scotland and the rest of the UK have been upheld during a particularly challenging period. However, the full effects of these momentous events are still being felt and will continue to have an impact on our food systems for years to come."
Report's verdict on UK diet and on inflation
The report also looked at the UK diet. Reflecting on the impact Covid-19 has had on what people in the country eat, the report said: "The pandemic's impact on people's diets appears to be mixed. There is evidence that restrictions led some people to prepare and eat healthier meals at home but also increased the tendency to indulge in unhealthy snacks and takeaways. People from households with lower financial or food security reported consuming fewer fruits and vegetables, less fish and more sugar-sweetened soft drinks than those who were more financially or food secure."
The report also discussed inflation and consumers' purchasing power.
The agencies said their latest research shows "accessing healthy food at an affordable price is uppermost in the public's mind". More than three-quarters said they were concerned or extremely concerned about the cost of food, they added.
"Recent increases in food prices present a growing threat to the standard of food people eat. Fifty-three per cent of consumers say they feel 'priced out' of buying healthy food; and one four consumers now feel the only foods realistically available to them are heavily processed, increasing to around half for households facing food insecurity. It is likely that the quality of the nation's plate may be affected as the squeeze in household incomes intensifies this year."
The latest figures issued today (29 June) by trade body The British Retail Consortium showed food inflation hit 5.6% in June, its highest level for more than a decade.