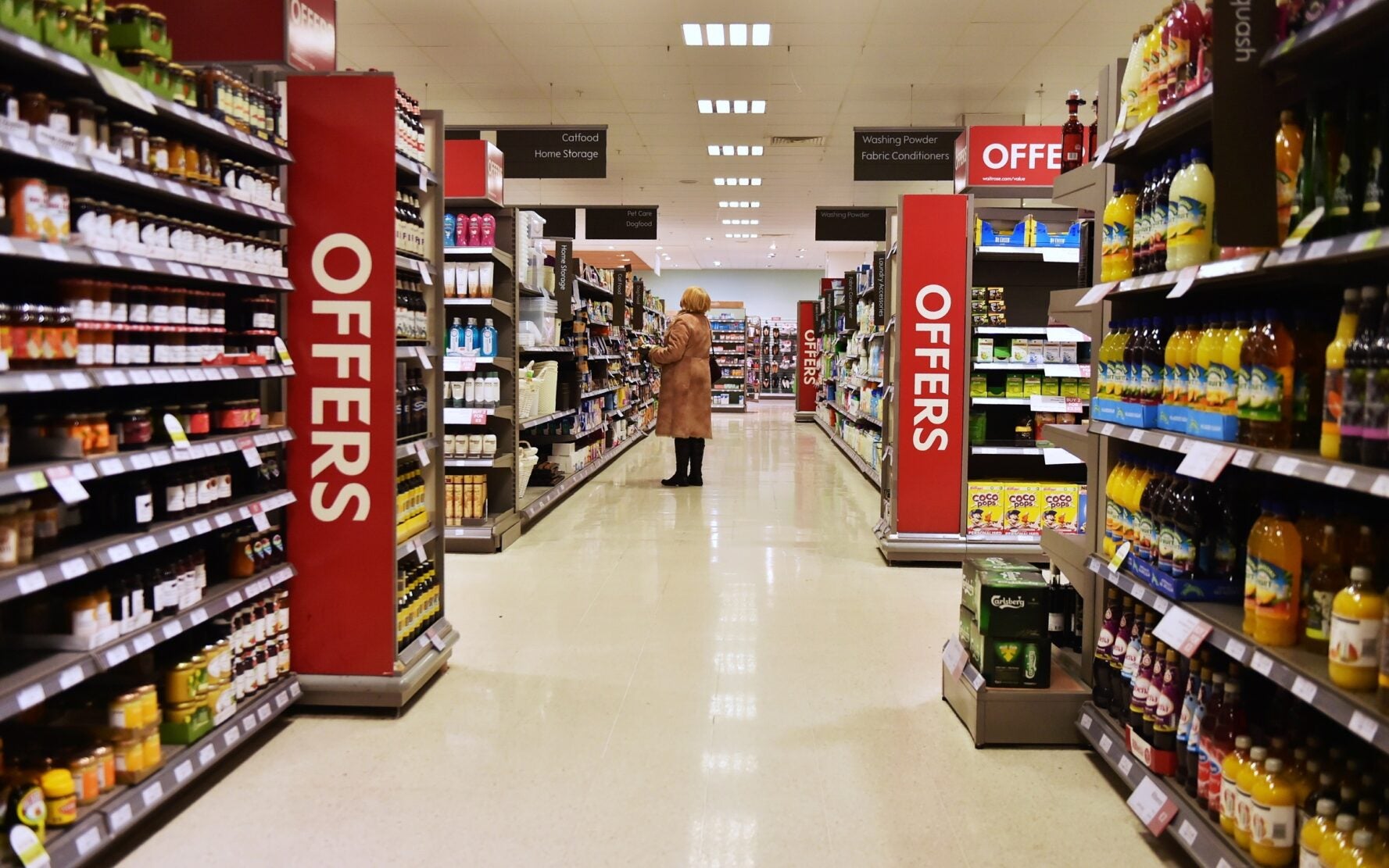 UK food manufacturers have been given extra support to weather high energy bills under the Government's new scheme for businesses.
A package of GBP5.5bn (US$6.6bn) has been announced by the Treasury for the 'Energy Bills Discount Scheme', which will run from 1 April 2023 to 31 March 2024. It replaces the existing GBP18bn scheme introduced in October due to expire in March.
"Businesses in sectors with particularly high levels of energy use and trade intensity will receive a higher level of support," the UK Treasury said. That includes producers across the food spectrum: meat, poultry and seafood, bakery, confectionery, prepared meals, grains, and oils and fats. Beer, wine and cider manufacturers also feature in the roster.
Those companies will receive a maximum energy bills discount of GBP40 per megawatt hour (MWh) for gas and GBP89.1 per MWh for electricity. That is higher than the GBP6.97 discount for gas and GBP19.61 for electricity given to businesses outside of manufacturing.
"For eligible energy and trade intensive industries", the Treasury said such businesses "will receive a discount reflecting the difference between a price threshold and the relevant wholesale price".
It added: "The price threshold for the scheme will be GBP99/MWh for gas and GBP185/MWh for electricity. This discount will only apply to 70% of energy volumes and will be subject to a 'maximum discount' of GBP40.0/MWh for gas and GBP89.1/MWh for electricity."
"Financial difficulties"
Rod Addy, the director general of the Provision Trade Federation, the UK food trade association, welcomed the additional Government support for the food sector but stressed inflation remains an issue for businesses and consumers.
"Dairy, meat and fish processors face substantial rises in their energy costs this year, threatening to tip them over into financial difficulties. Consumers are grappling with a cost-of-living crisis, of which energy will continue to be a big driver, causing them to rein in retail spend over Christmas," Addy said in a statement.
He added: "Wholesale gas prices have reduced, but the market remains vulnerable to developments in the Ukraine war, a cold snap and/or a surge in demand as China eases Covid restrictions. This further Government help for all sizes of business is therefore vital and welcome and provides longer-term security. However, the battle to cut inflation must continue to protect businesses' profits, safeguard food-sector investment and guarantee shoppers' access to affordable nutritious food."
Gas relief
Addy's comments on gas were echoed by the Treasury, which noted "wholesale energy prices are falling and have now gone back to levels just before Vladimir Putin's invasion of Ukraine" last February.
Chancellor of the Exchequer Jeremy Hunt said: "My top priority is tackling the rising cost of living – something that both families and businesses are struggling with. That means taking difficult decisions to bring down inflation while giving as much support to families and business as we are able."
Eyes will be on the Government's official inflation data for December – due on 18 January – for any evidence the decrease in gas is reflected in the numbers. Food and soft drinks inflation reached a 45-year high of 16.5% in the 12 months through November, a sixteenth straight monthly increase.
Last week, the British Retail Consortium announced UK food inflation hit a new unprecedented high in December of 13.3%, up from the previous month's 12.4% rate.
Meanwhile, data and consulting firm Kantar reported last week that while the value of grocery sales rose through the Christmas period, volumes declined, evidence of the inflation pressures on consumers.
The United Nations offered some bright news last week on global food commodity prices easing again in December but rounding out 2022 at a record high.
Karen Betts, the CEO of the UK's Food and Drink Federation, threw in some added cheer with the optimistic prediction further energy support will help cool inflation.
"Manufacturers are under a great deal of pressure as they try to keep their heads above water while absorbing very high and volatile energy costs in order to keep the cost of everyday food and drink as low as possible for shoppers," she said.
"This support recognises the criticality of the food and drink supply chain and that our businesses use constant levels of energy year-round, and it should help slow record levels of food and drink inflation."
Just Food's analysis: That déjà vu feeling – the UK packaged food industry in 2023
"Skimpflation" to influence food purchasing habits in 2023, analysts predict