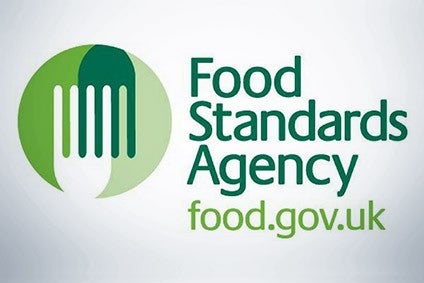 The UK's Food Standards Agency has lifted an enforcement order at meat processor Russell Hume's Liverpool plant after receiving assurances that its food safety management system met legal requirements.
Production at all of Russell Hume's sites was suspended late in January after an unannounced inspection by the FSA at the company's Birmingham factory identified issues over procedures and processes revolving around use-by dates.
In a statement yesterday (5 February), the FSA stressed the lifting of the order, which allows production and distribution to resume, only applies to the site in Liverpool until Russell Hume's other plants can deliver the same assurances. Meanwhile, the agency, along with its counterpart Food Standards Scotland (FSS), said they will continue to conduct investigations and its staff remain on site at plants throughout England and Scotland.
"This decision has been taken on the basis that we are now assured that the food being produced at the Liverpool site complies with the relevant legislation," the FSA said. "The action taken has been proportionate and we recognise the potential impact on the business and peoples' livelihoods.
"The FSA and FSS will continue to work with the business to assess the status of the measures which remain in place at the other sites preventing production and distribution."
Last week, both food safety agencies announced they will start a nationwide review in February of meat-cutting plants and cold storage units following "serious non-compliance issues" at Russell Hume and 2 Sisters Food Group.
2 Sisters was also at the centre of an investigation last year over alleged tampering of slaughter date labels at its chicken processing plants along with other alleged violations of health and safety rules, which also led to the suspension of deliveries and orders by its customers.
"In the last six months, the FSA and FSS have faced two serious incidents involving major players in the meat sector," Heather Hancock, chairman of the FSA, and Ross Finnie, chair of FSS, said in a joint statement on 1 February.
"People rightly expect food businesses to keep to the rules, rules designed to keep consumers safe and to sustain public trust in food – and food businesses have a duty to follow the regulations," the statement said.
"The forthcoming investigations will focus on the extended use of use-by dates and the food-safety management systems that the businesses have in place."