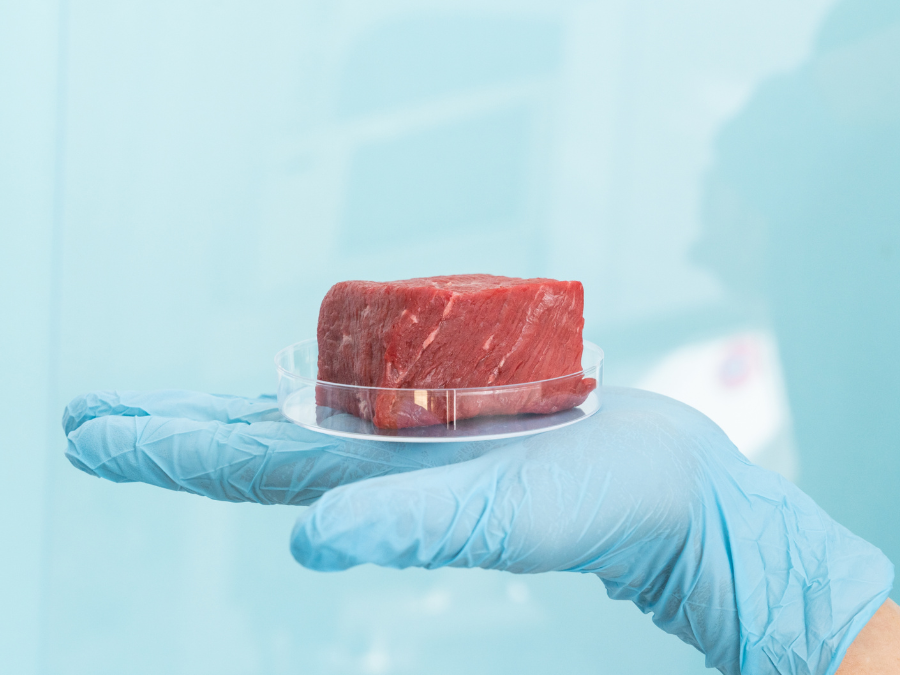 The Engineering and Physical Sciences Research Council (EPSRC), part of UK Research and Innovation (UKRI), has funded the Cellular Agriculture Manufacturing Hub (CARMA) to develop cell-based proteins.
Led by the University of Bath, the new £12m ($15.1m) cellular ag hub will run for seven years. The investment comes from the £120m of research and development allocated for cell-based research in the UK Government Food Strategy from last year.
The CARMA's goal is "to develop and deliver practical, scalable manufacturing technologies, systems process feedstocks and skills with potential to have an impact and generate benefits at regional, national and international level", according to the UKRI.
The hub will investigate how to manufacture cell-based meat at scale. The UKRI stated that it could reduce carbon emissions and land use by up to 95% when compared with traditional food production.
The UK minister of state for science, research and innovation George Freeman said: "With 9bn mouths to feed by 2050 we need to double world food production on the same land area, using half as much energy and water. We cannot achieve that through traditional agriculture.
"The Cellular Agriculture Manufacturing Hub will spearhead the development of new processes to produce key food groups like proteins sustainably and cost-effectively to feed a growing global population."
Food sustainability non-profit organisation The Good Food Institute (GFI) has praised the development. GFI works to advance sustainable proteins and claimed CARMA is the right step toward achieving the UK's climate goals.
Linus Pardoe, UK policy manager at the Good Food Institute Europe, said: "Today's announcement is a seismic move in the development of a UK sustainable protein industry and I want to praise the government for investing in the extraordinary potential of these new ways of making meat."
Other academic institutions in Europe are working to build the knowledge base in the fledgling area of cell-based agriculture and alternative proteins.
Last month, Aarhus University in Denmark is researching ways of cutting the costs of cell-based food production.
Conversely, last month, the Italian government announced a ban on cell-based food in order to protect the country's food traditions. The decision is still yet to be ratified by the Italian parliament.