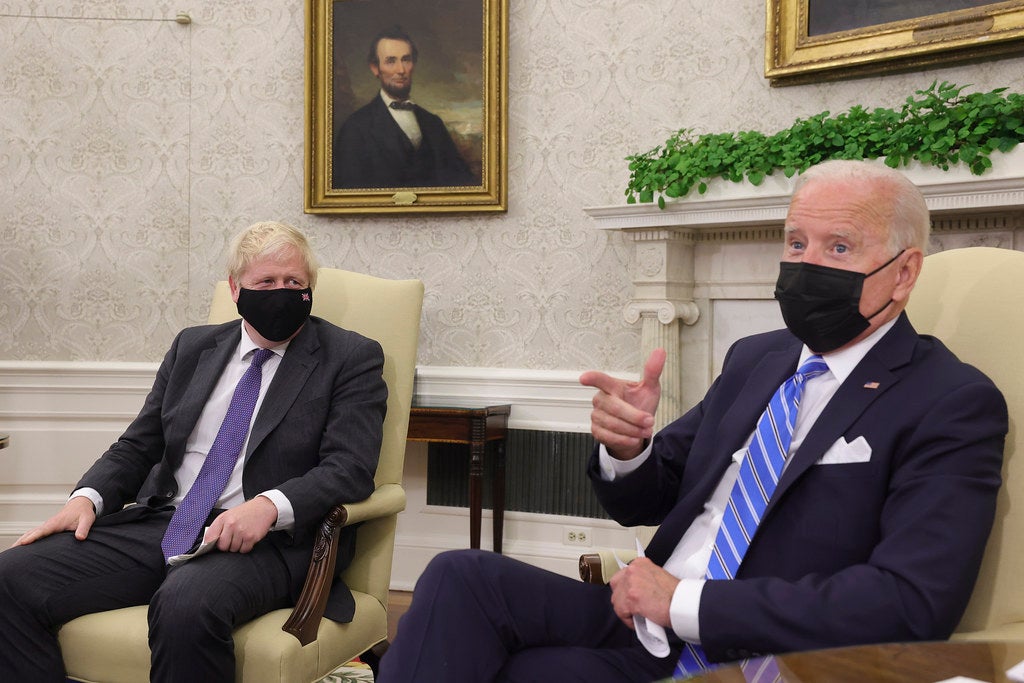 UK Prime Minister Boris Johnson has announced a decades-old ban on exports of lamb to the US is to be lifted.
Johnson, visiting the US for talks with President Joe Biden and to address the United Nations, said the 32-year old ban was "unjustified".
The US banned the import of UK lamb in 1989, as a result of BSE, or 'mad cow disease'. A similar ban on beef was lifted last year.
There is no indication yet of when the US will start accepting lamb and lamb products from the UK and an official announcement has not been made by either country.
Speaking to reporters in Washington D.C., Johnson said: "I can tell you today that what we're going to get from the United States now is a lifting of the decades-old ban, totally unjustified, discriminating on British farmers and British lamb.
"We are going to be able to export British lamb to the US for the first time in decades."
"It will allow kebabs, the kofta, the lamb burgers of the people of the US (to) be supplied at last by Britain, and fantastic juicy cuts of Welsh lamb and everything else."
The UK's National Sheep Association welcomed the move.
Its chief executive Phil Stocker said: "We are delighted about the announcement that the ban is to be lifted – the UK sheep industry has been waiting for this for many years.
"The sheep industry in the UK has clear potential to grow further but any expansion must be market and demand-led. Today's announcement helps the supply and demand dynamics to support a strong market and potential further growth.
"This creates another opportunity for our industry to maximise trade opportunities and we have always seen the US as being a potentially important market."
But Stocker said we should not expect to see any sudden surge in volumes of UK lamb going to the US, saying sheep meat consumption is "very low" in America.
"I see this opportunity as helping to build consumption of one of the most nutritious, tasty and sustainable forms of meat production in the world," he said.